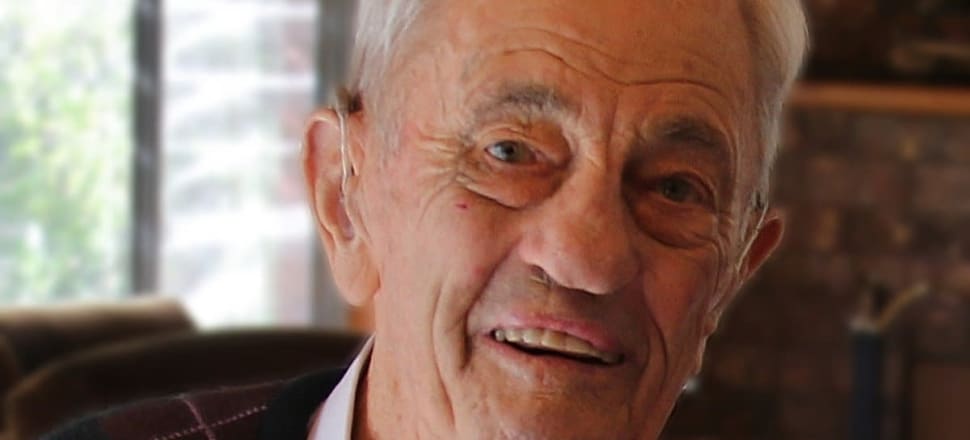 5370537724001
Kialla's John Rendell has been remembered as a wonderful father, farmer and friend. But more importantly, John Rendell was the face of the Australian dream.
All four sets of John's great-grandparents left Great Britain in the 1850s for the gold rush, and were able to select their properties.
This opportunity led John's parents, David Rendell and Isabella Tweddle, to buy a farm in 1920 at Baulkamaugh South near Katunga, where John was born and lived for 57 years — the farm became his very own gold.
John had a deep connection to the land and worked on its continued productivity, constructing the State Rivers channel, conducting farm surveys and winning awards for his sunflowers.
His invention of the plastic plug for irrigation was a left-field contribution to irrigation farming.
John had a creative mind, building things out of steel — including a concrete mixer, a truck stock crate and home made bolts. He was still making metal foot stools in his 96th year.
He was a supporter of the indigenous community and mentored the farmers at Cummeragunja.
Faith was fundamental to who John was, being born into a Methodist church-centred family — which involved attending the local church, Sunday school and Christian Endeavour.
John's heavy involvement in the Yalca South Church community, before being conscripted in World War II in 1941, led to his non-combatant role in the war — he elected not to carry a weapon while positioned in Darwin.
He met his wife Anne Fisher in the post-war period at a Christian Endeavour meeting and they married in 1949.
He said Anne was the most important thing in his life.
John and Anne had six children and he loved his family dearly.
He funded his children's education while simultaneously paying off the farm to his father.
John cherished his six children, sons- and daughters-in-law, his 16 grandchildren and their partners, and his 16 great-grandchildren — showing his pride through weekly family emails and organising Christmas presents.
His illustrated book, Horse Power, focused on the early days of farming, which he gave to his grandchildren for Christmas in 2018.
John was held in high regard by many, mostly for his work as a lay pastor in the Uniting Church, where he worked across 50 churches.
A hardworking family man, John was beloved by all and made great contributions to the farming community.
John died on Tuesday, May 26, two days before his 98th birthday.
His funeral was held with Peter Cox Funerals in Numurkah on Friday, June 5.