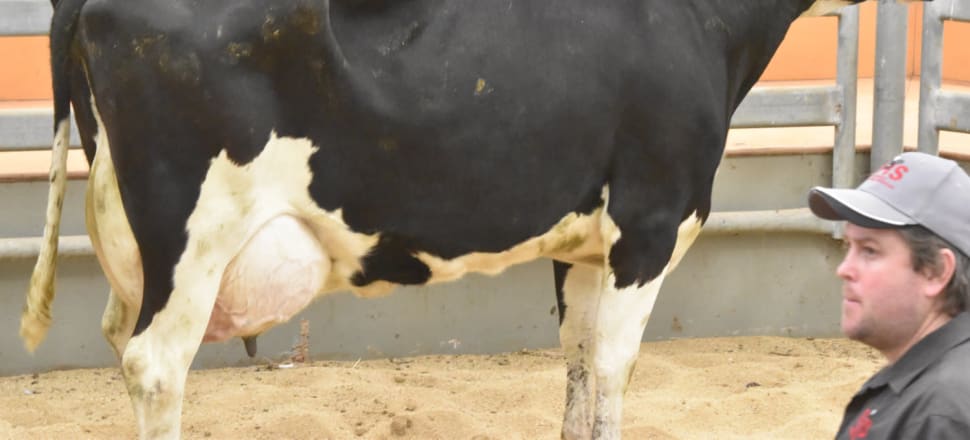 5370537724001
The Echuca saleyards were back in action last week, with the first dairy sale since COVID-19 restrictions were lifted.
Moama's Susan and Russell Pearson put 400 Holstein and crossbreed cows and heifers under the hammer after making the hard decision to exit the dairy industry.
The 364 head averaged $2225 with a top price of $4100.
"The cows have sold well which has made this whole process a little easier," Mrs Pearson said.
"We were hoping for a $2000 average so the sale exceeded our expectations.
"It was a big decision and now we have made it we can now move forward. We are both looking forward to a rest and a few sleep-ins."
The couple plans to transition to cropping and beef, with cropping the main focus.
Lawrie Flanagan from Flanagan Marketing Services said the sale was "unbelievable" with cattle selling across Victoria and into NSW.
Mr Flanagan attributed strong interest to the good start to the season and the fact good cows have been hard to find.
He said strong chopper and export heifer prices made purchasing in-milk cows attractive.
Tongala's Kim and Damian Watson operated strongly throughout the day and purchased 22 head, while Katunga's Greg and Sue Ellen Moore purchased 13 fresh young cows to average $3300.
John Munzel from Gunbower purchased 16 freshly calved young cows for an average of $2531.
Peter Letcher from Cobram bought 22 in-milk FJX milkers for an average of $1897 each.
Ian Conn from South Gippsland bought 24 freshly calved young cows and heifers to update genetics and increase herd numbers after building a new dairy last year.
He made the six-hour trip because he has dealt with Flanagan Marketing Services a few times now and has found them honest and easy to deal with.
Ray Davis from Orange purchased 62 head.