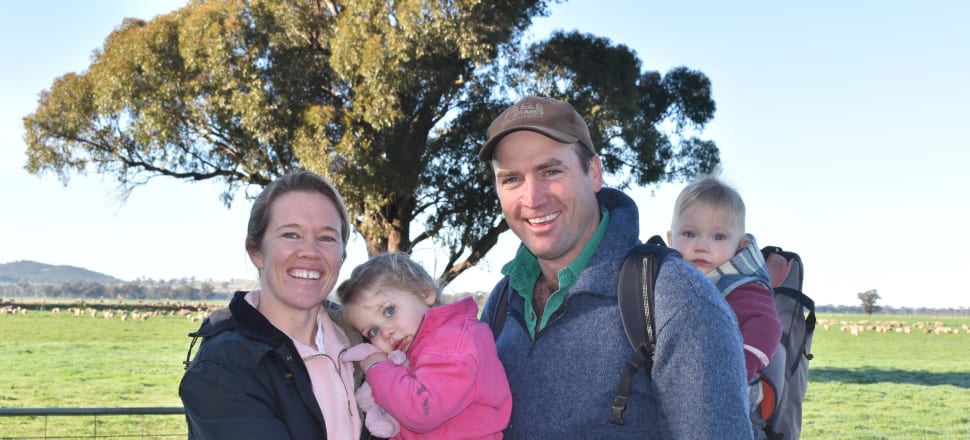 5370537724001
The latest water allocation announcements have farmers questioning whether the NSW Government is serious about rebuilding the regional economy.
On August 3, the NSW Government increased the general security water allocation for the NSW Murray by one per cent, and two per cent for the Murrumbidgee.
The NSW Department of Planning, Industry and Environment said as rainfall converted to storage volumes, it was allocated to licence holders.
"NSW has seen good rainfall in recent days and the outlook shows we can expect more rain and far better conditions than we've experienced in the last couple of years," a department spokesperson said.
"It takes some time for rainfall to convert to river flow and storage volumes to be assessed and allocated, sometimes up to two weeks.
"General security allocations will be made when available in accordance with relevant water sharing plans."
Murray food producers have three per cent of their allocation, despite a recent increase in water storage levels.
Barooga farmers Tom and Carly Marriott said farmers were frustrated at the lack of water available to grow food.
"NSW farmers are in a prime position to grow bumper crops during the pandemic, while they abide by social distancing and COVID-19-safe operations," Mrs Marriott said.
"They are set up to employ staff, buy inputs from local businesses and contribute to helping the national economy bounce back.
"They will also put food on supermarket shelves at a time when there are increasing concerns about shortages, including staple products such as rice and dairy."
If it's a dry spring, Mrs Marriott said allocating water would be essential to ensuring winter and summer crops.
"In our region this includes rice; a good crop is needed because Australia is about to run out of domestically grown rice, and at present we have limited access to international supplies," she said.
"With the COVID-19 crisis far from over, we must ensure our farmers are growing the staple foods we need, but this can only happen if they have their most precious resource."
To view the latest update to allocations, visit: https://www.industry.nsw.gov.au/water/allocations-availability/allocations/summary