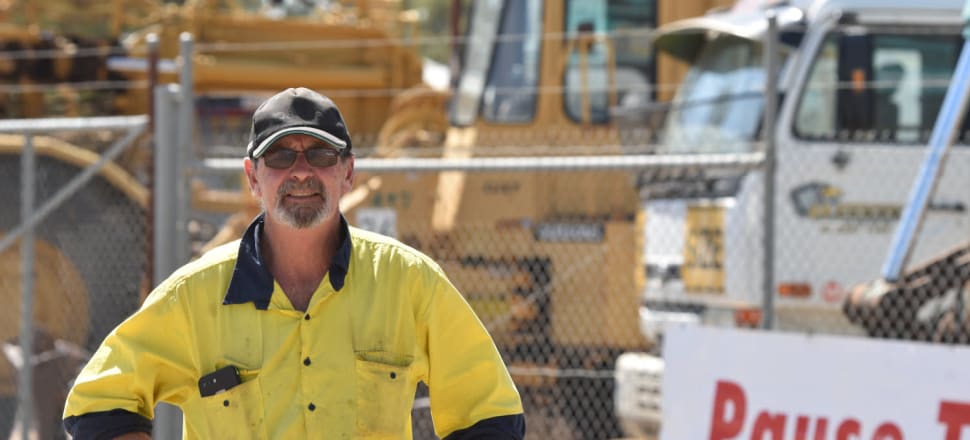 5370537724001
At its peak, Gleeson Excavations in Barham had 10 employees with bums in seats of excavators, compactors, graders, scrapers, water trucks and tip trucks.
Today there are just two — Danny and his brother Leon, and their bums aren't sitting in any of their idle machinery.
A second year of zero allocation for NSW irrigators is devastating the farming community and flowing onto the Gleeson family business which has serviced the Barham and Wakool area for 30 years.
"We have had to put five people off over the last 12 months and now there is just the two of us and millions of dollars of machinery sitting idle in the yard," Danny said.
"This time of the year we should be helping farmers finish off their irrigated crops but that seems to be a dirty word now, we can't continue to run our business with so much machinery and no work. We have had to let experienced operators go and that's 10 people and their families who are no longer spending money in the town."
He said Murray-Darling Basin Authority said there wouldn't be any negative impacts on communities and yet here his business was, with no work, no employees and a struggling town and community.
He blames the demise of his business on the Murray-Darling Basin Plan and an Australian government that has lost touch with its communities.
"Before Sussan Ley was elected she promised the world and then she bows to the Greens and toes the party line — it seems they are more worried about keeping their jobs than helping the community who voted them in," he said.
He said a second year of zero allocation had pushed the farming community into a corner and he feared further buybacks would be even more disastrous.
"You have to wonder if the government has got a hidden agenda to destroy the farming community and take all the water they can for investors and overseas companies.
"I have three kids, two are at university and one going into year 12 next year and we have encouraged them all to look at something outside of here, I don't want them going through the stress and uncertainty we have over the last few years."
Mr Gleeson said he was concerned that when rains eventually came and floods happened again, there would be no-one left in the area with the skills required to help with flood mitigation works.
"When it flooded in 2016 we spent months and months fixing up the damage. Who is going to do that in the future if we are gone?"