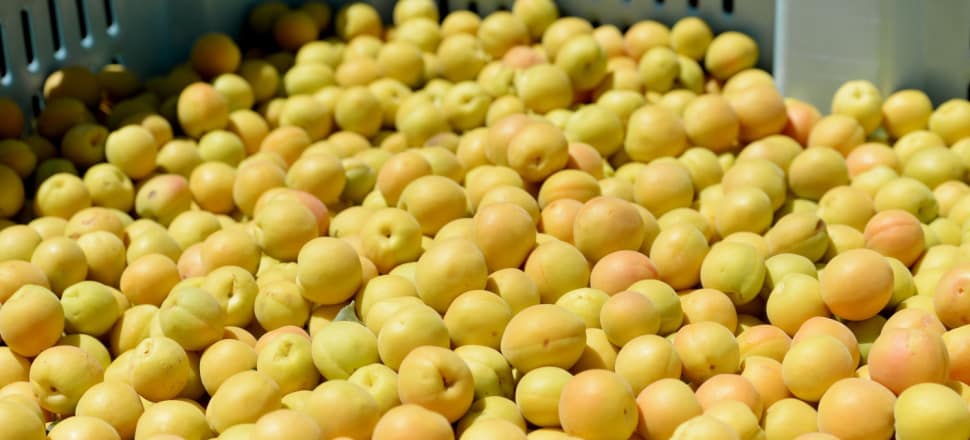 5370537724001
The dry and hot conditions that have greeted northern Victoria recently have made it difficult for orchardists as they wrap up the apricot harvest.
Georgopolous Orchards and GV Farms orchard manager Ashley Napolitano said weather conditions had been mixed throughout the growing period.
''Colour is not bad, size is good but Mother Nature is playing a big part,'' he said.
''We are down on rainfall and water prices are up. If worst comes to worst, we will have to buy more water.
''The hot days and cold nights fluctuates the ripening of the fruit. It is not an even ripening period this year.''
The hot days Mr Napolitano spoke of reached their summit on Friday, when Shepparton reached 43.9°C at 5.30pm, Echuca recorded a top of 45.7°C, Benalla recorded 43°C and Strathbogie topped at 39.6°C.
Despite a tough season, Mr Napolitano, who is based at Shepparton East, expected average yields for pears and apples but said apricot numbers had risen.
''The apricot crop is up 10 to 20 per cent,'' he said.
Growing the three types of fruit across 23 different orchards, Mr Napolitano said finding pickers was not an issue at present but numbers would need to be kept up for later this month.
''It's not too bad. We have contract labour,'' he said.
''We start pears at the end of the month.''
When it comes to overall numbers of pickers, MADEC Australia harvest officer Reginna Vasi said there was a trend forming towards more local people applying.
''We have changed our advertising, which may have something to do with it, but numbers have been steady if not a little bit more and there's a lot more locals applying as well,'' she said.
''Seasonal workers do much of the picking, packing and thinning, while locals take the more ongoing roles such as orchard maintenance, forklift driving and farm hands.
''More locals are applying because of a seasonal work incentive that allows them to earn $5000 and stay on benefits.''
Ms Vasi said advertising for more pickers would begin soon for the start of the pear harvest, which was about Australia Day.
■For more information on orchard work, follow MADEC on social media or visit the Shepparton office at Suite 1, 461 Wyndham St, or visit JobSearch at https://jobsearch.gov.au/