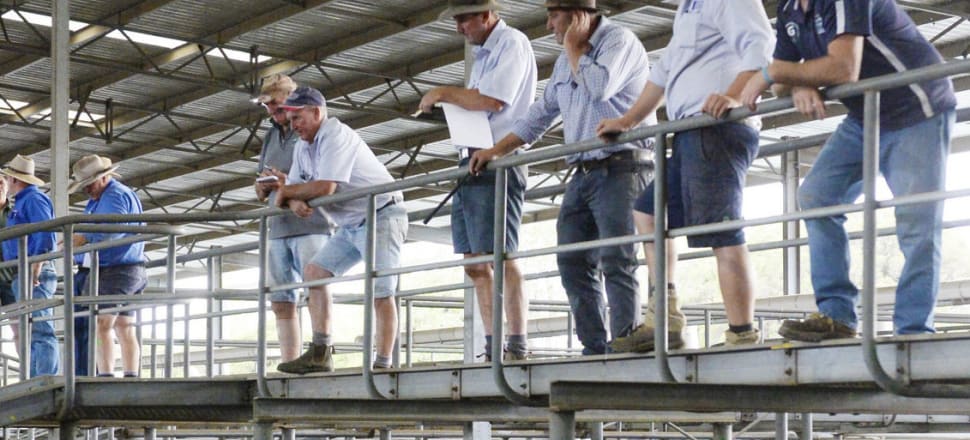 5370537724001
Fewer dairy cattle may have made their way through Shepparton Regional Saleyards last week, but weaker interest still left many unsold.
An increase in dairy farmers destocking or reducing the size of their herd has seen more cattle put up for sale, yet numbers were back on the February 26 sale which saw a significant number of dairy cows put up for sale, driving yarding figures up by 675 head.
Holstein steer numbers increased, yet the cheaper market meant several pen lots were not sold, with those that did go to new homes making 195¢/kg.
It was a ''plainer offering'' of dairy cattle according to Meat and Livestock Australia's report, with D-muscle Holsteins over 520kg jumping in value from 118¢/kg on February 26 to 180¢/kg.
Shepparton's Michael McGuinness has been coming to the saleyards for 48 years.
The retired farmer said he'd seen a lot of dairy cattle make their way through the saleyards recently.
''There's quite a surplus with stock from elsewhere making it significantly cheaper,'' he said.
High water, feed and hay prices, along with continuing dry conditions have left some stock going through the saleyards in poorer condition.
The increase in dairy cattle numbers has seen more bargain hunters visiting the saleyards.
Dairy and beef farmer Ross Hay left his farm at Colac at 3am on Tuesday morning to make it to the saleyards.
Although in the hunt for a bargain, Mr Hay said he had only seen very few.
''We'd need to buy a truckload to make it economical,'' he said.
''I'm a fourth generation farmer and there's just no future in it (dairy farming).
''The day I decided there was no future was the day water was dearer than milk, which is such a wonderful product.
''It's just such a shame.''