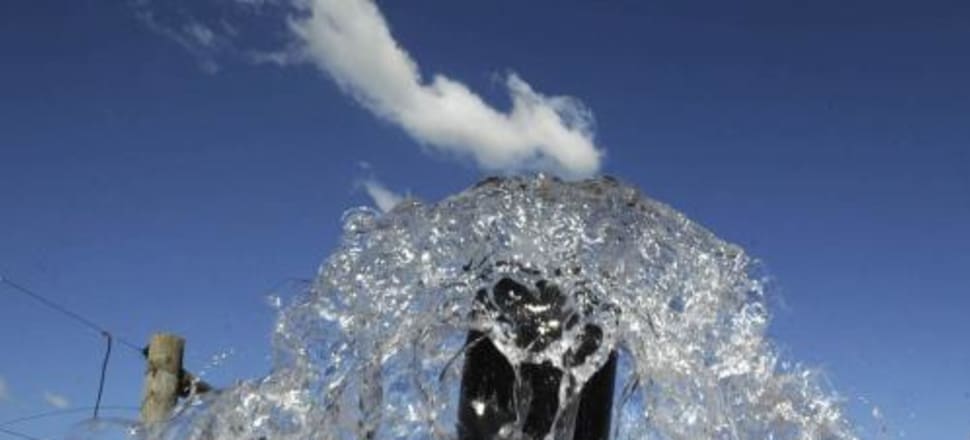 5370537724001
Hundreds of gigalitres of water has been lost in the Murray River system in the past eight months, with as much as 1000Gl in conveyance losses expected to be recorded by the end of May.
About 620Gl of water in the Murray system was lost between June 1, 2018 and January 31, 2019 according to Murray-Darling Basin Authority, with another 230Gl to 350Gl in losses expected to be recorded in the coming months.
A Murray-Darling Basin Authority report reveals dry conditions, low inflows, high demands and the need for overbank transfers through Barmah-Millewa Forest have led to the losses.
An increasing amount of water was sent though Barmah-Millewa Forest in a bid to avoid the Barmah Choke, according to the report.
The MDBA has previously received criticism for the level of water being sent through the choke, exceeding the natural constraint by more than 2000Ml/day from late October to late December last year.
''Moving water around the choke, via the Barmah Millewa Forest and utilising irrigation escapes, was critical to set the system up for all water users in the summer,'' the Losses in the River Murray System 2018-19 report states.
''Transfers through the forest were timed to move the bulk of this water before temperatures increased in summer when similar actions would mean even higher losses.''
Local water groups have previously voiced strong concern about the level of water travelling through both the Barmah Choke and Barmah-Millewa Forest.
Speak Up chair Shelley Scoullar slammed the losses; she said the region could not afford to be losing such a significant volume in a drought year when NSW Murray was on zero allocation.
''It has been totally demoralising for farmers to watch water wasted while they are idle or paying a fortune to buy water. This has a massive flow-on to the entire region,'' she said.
''As a nation we cannot afford to be losing up to one-third of Hume Dam.''
She said the nation needed to be having some ''tough conversations'', particularly surrounding the Lower Lakes and permanent plantings downstream of the Barmah Choke.
The MDBA said the losses from operational transfers through Barmah-Millewa Forest would not be attributed to environmental water holder accounts.
''These are part of normal operations. Attributing these losses to the environment would mean a greater volume of consumptive water recovery would be needed to meet the basin plan objectives.''
Southern Riverina Irrigators chair Chris Brooks called on politicians to ''wake up''.
''How about putting some effort into stopping the MDBA from wasting so much water — they've told us losses for this year could be 1000Gl by the end of May, which is nearly double last year's losses,'' he said.
''Can anyone tell me how we can justify unnatural forest flooding and keeping end-of-system lakes full for yachting, yet not provide any water to grow food? As a nation, surely we're not that dumb?''