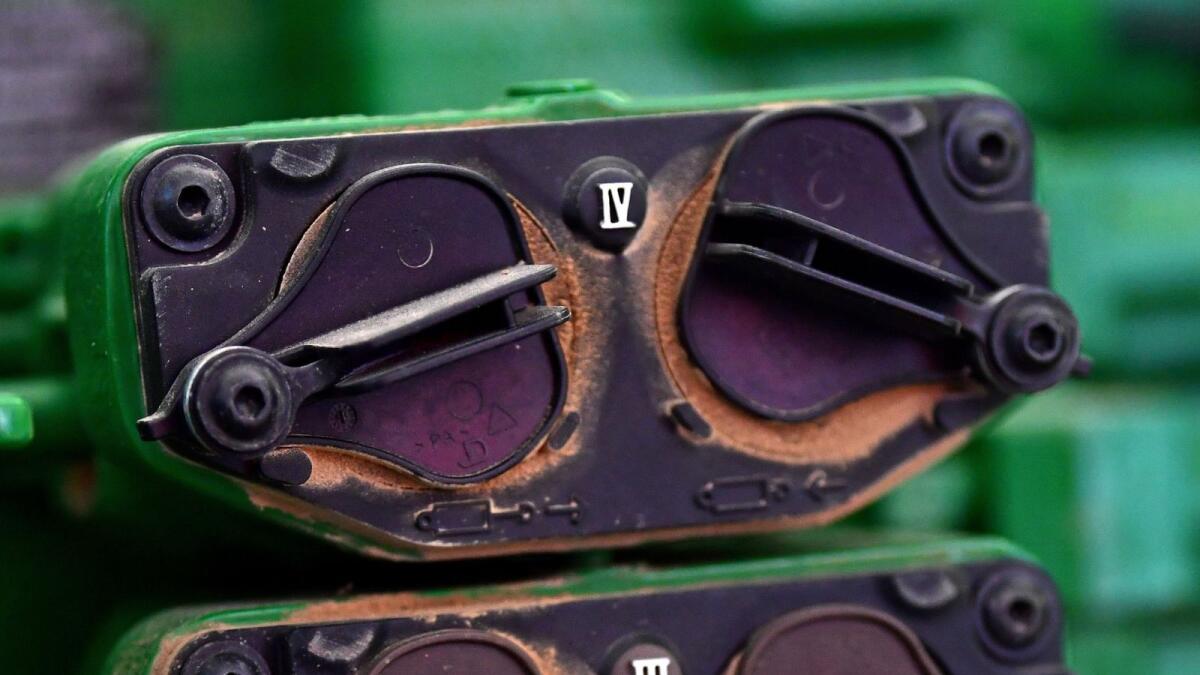 Dealers across the region are bulking up their spare parts supply as the season shapes up to be a bumper one.
The Australian Bureau of Agricultural and Resource Economics and Sciences has forecast a winter crop of 46.8 million tonnes, to be 13 per cent above the 10-year average to 2020-21 in most cropping regions of the eastern states and South Australia.
John Deere says it has taken steps to more than double its weekly in-flow of spare parts, in addition to taking collection of 110 tonnes of goods that arrived in Melbourne recently on a dedicated Qantas flight, in preparation for a predicted bumper harvest.
John Deere Australia/New Zealand's Luke Chandler said John Deere had secured an ongoing 10 tonnes of cargo capacity a week over recent months that would continue in the lead-up to harvest.
"We know harvest is often the single biggest and most important event on the calendar for broadacre enterprises, and that it is not only critical to the bottom line of farm businesses but also to the consistent and secure flow of high-quality food to the world," Mr Chandler said.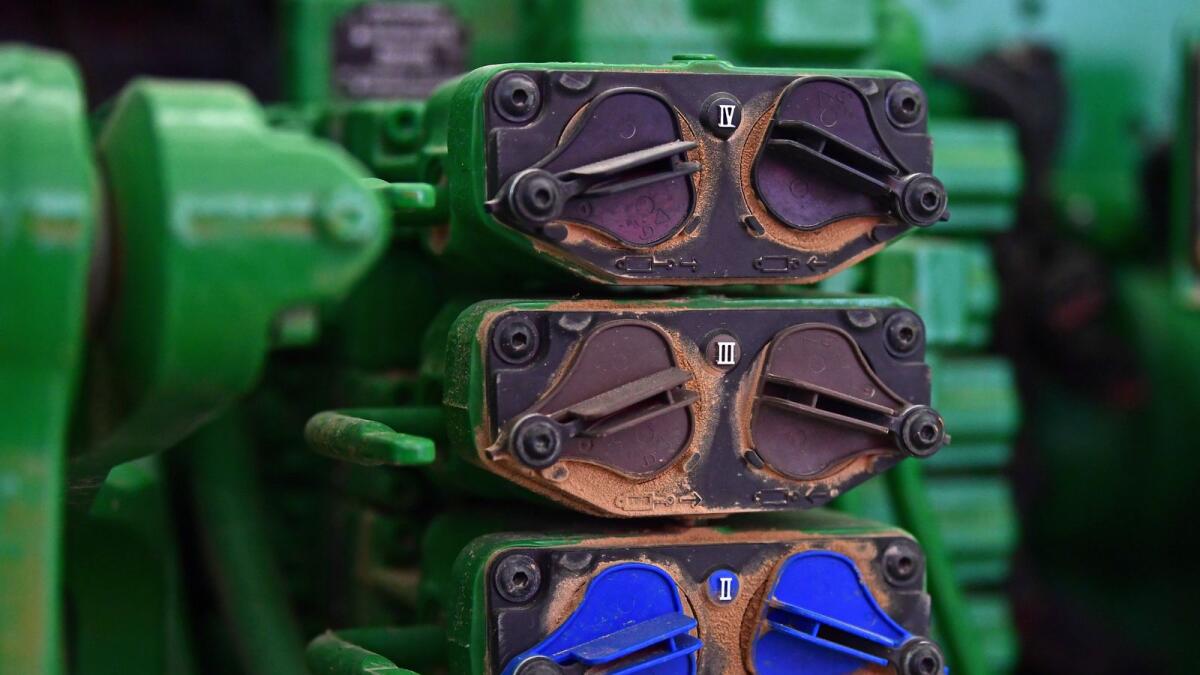 "This is why we have worked to prioritise securing this additional capacity to boost our in-flow of stock — to place us on the front foot in resourcing what is on course to, for a number of key growing areas, be another outstanding crop.
"We strive to work collaboratively with industry to lead an efficient, sustainable and profitable farm sector and these types of practical, on-the-ground initiatives, along with the support provided by our technicians and technologies, are at the very foundation of our commitment to this overarching mission."
The CNH Industrial team said it had been preparing "for months" for the bumper harvest season, with parts supply in-flow for its Case IH and New Holland machinery maintaining strong levels since February, and providing 17.5 per cent more inventory than at the same time last year.
"Very early in the year, we could see the season was going to be one of the biggest in many years," CNH Industrial's Yavuz Sikca said.
"Machine up-time is a key focus for us and with concerns surrounding limited supply and shipping delays due to the ongoing pandemic, it was critical for us to get in front of the game."
Mr Sikca said CNH Industrial began increasing the local parts supply in February and since then the Western Sydney-based depot had increased stock levels by almost 13 per cent since the beginning of 2021, focusing on combine and high horsepower tractor parts.
"Speed to farm is critical during harvest and this will be the second year operating our dealer hub program," he said.
"Building the stock inventory in the master depot was the first step.
"Over the past few weeks, we have shipped more than $4 million worth of critical harvest parts to 24 strategic dealer locations across the country. Parts can be delivered to farms in hours and machinery up-time maximised."
Mr Sikca said to ensure coverage was maintained, more than 100 cubic metres of parts on average was being air-freighted each week, and additional charter flights were being co-ordinated for a final top-up of parts in preparation for the harvest season.
The 2020 harvest was the first year CNH Industrial operated the dealer hub, a program that moves parts from the national distribution centre to strategic dealer locations to increase support during harvest.
For farmers it means that if they need a part urgently, surrounding dealers can draw on this centralised supply to ensure the fastest possible response.