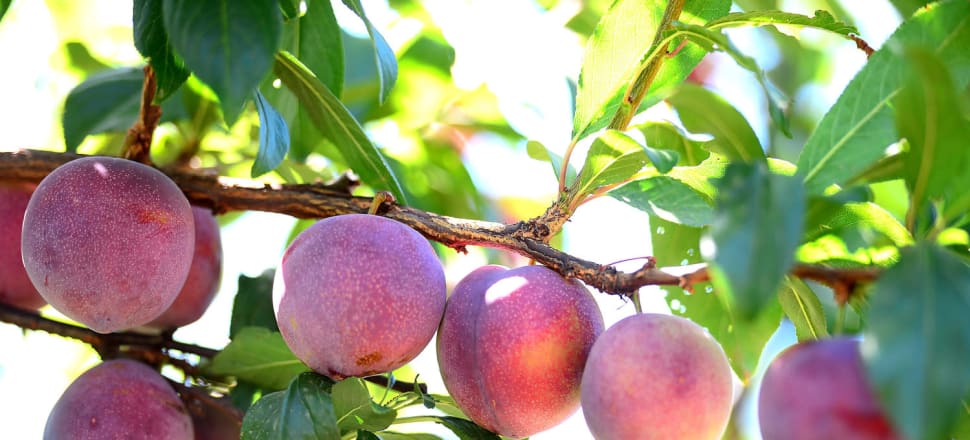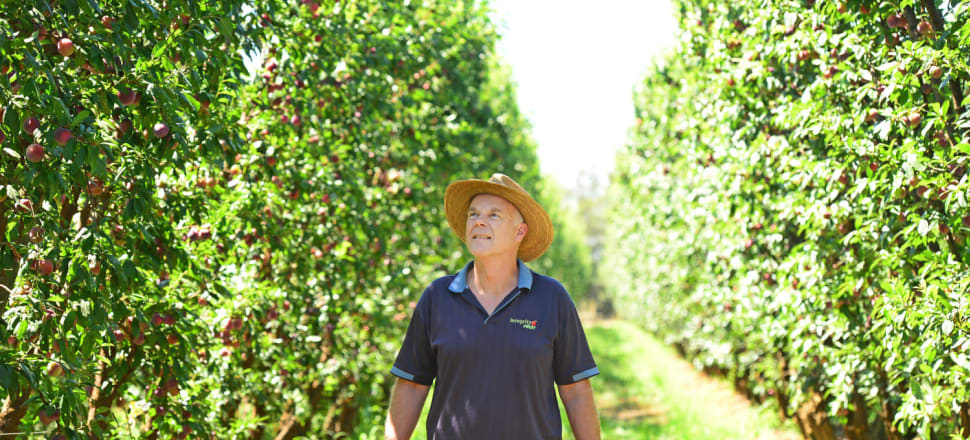 5370537724001
Warm and dry conditions are the recipe for a successful stone fruit season, says Mooroopna orchardist Peter Hall.
Mr Hall, from MJ Hall & Sons, said the season was fairly normal but was looking forward to some hotter weather in the coming months.
"October was slightly above average temperatures, November was slightly below average and December was slightly above average so I would say we had an average spring/summer," he said.
"It was possibly a bit cooler than we would have liked.
"We would have liked a bit more warmer weather in November because that's when the fruit is starting to grow and fill so that probably slowed things down a little bit.
"Whilst people probably don't enjoy hot weather, for us, on an orchard, hot weather is better for the fruit because it develops flavour.
"We like it warm and dry which is probably contrary to what most people would like.
"Probably people would like to see rain and more moderate temperatures but if it's warm and dry the fruit will be developing flavour and if it's dry it means we won't have any rain-affected issues with our stone fruit particularly.
"Later on in the season we want it cooler and a little bit of rain on the apples just to freshen them up but when stone fruit is on, warm and dry is the recipe we are looking for."
Mr Hall said extreme heat could cause sunburnt fruit.
"The only impact from hot weather is if you get extreme hot weather then you might get some sunburning of fruit but we sort of have products that help with that and we also overhead cool.
"Just as an indicator we've only put the overhead cooling on two or three times this year where last year, by this stage, we'd already put it on a reasonable amount so that's a bit of measure of how the heat's impacting us.
"I wouldn't say it's been a big issue and if it stays warmish and dry it's probably good for our stone fruit."
The Primetime plum variety, which was 10 days away from being harvested when Country News visited last week, «« correct »» was developing its sugar content and Mr Hall said more warm days and enough water would mean they would be ready for the export market.
In terms of labour hire, Mr Hall said it was too early to tell if a labour shortage would be an issue but made it clear it was something that needed to be looked at.
"It's not yet (an issue) but that hasn't been tested," he said.
"The peak for the Goulburn Valley region, or Shepparton region, will come when pears are being harvested.
"That's when there's a surge in demand for harvest labour so that might test that out a little bit.
"To some extent we haven't really felt whether that's going to be an issue or not this year.
"But I think Australia really needs to think carefully about how they can address the unskilled labour shortage.
"We are often facing situations where there is a possibility of there not being enough unskilled labour to harvest and we've got a burgeoning overseas market, particularly in Asia.
"We can grow it well here, we've got good sustainable water supplies, particularly in Victoria, as long as the MDBA don't pour any more off us.
"It would be a shame to not exploit that opportunity because we can't solve this labour issue."
Mr Hall also grows apples, pears, pomegranates and occasionally peaches and nectarines.