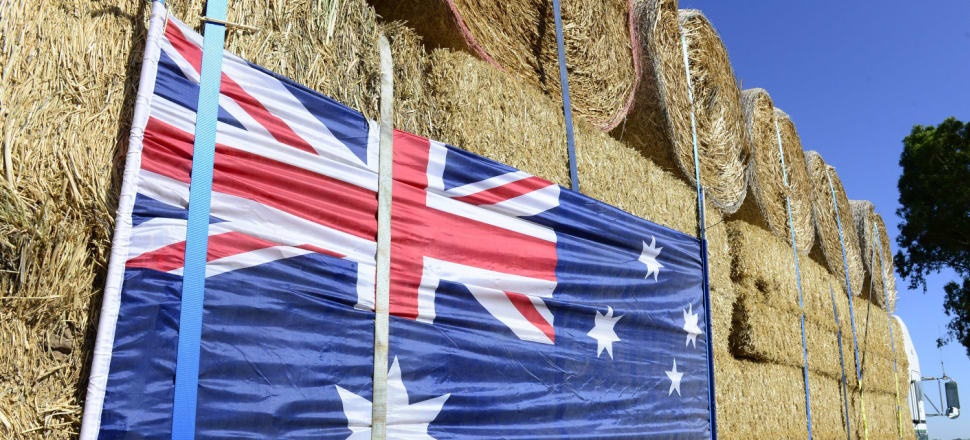 5370537724001
It's time to get festive at the Hay Mate Christmas concert, where a number of well-known performers will sing to raise money for Australian farmers.
Aussie legend John Farnham will be headlining, with performances by All Our Exes Live in Texas, Vanessa Amorosi, Daryl Braithwaite, The Black Sorrows with Vika and Linda, Jon Stevens, John Williamson, Tim Wheatley and Little Georgia.
The event will support Rural Aid through its Buy a Bale program to help purchase hay, supply water and provide financial assistance to farmers suffering the effects of drought.
Donations are being received on the Hay Mate website and $4977 has already been raised.
Those who are unable to attend the concert can host a 'Hay Mate Hangout' fundraising event.
Hay Mate Hangout hosts are encouraged to ask for donations from their guests, serve farm-themed snacks such as cow pat brownies and pigs in a blanket and share their hangout on social media using #SupportOurFarmers and #HayMateHangout.
Fans can memorise the songs that will be performed this year on the Spotify playlist 'Hay Mate Rural Aid Bush Christmas Appeal 2019' and free posters and games for the hangouts can be downloaded on the Hay Mate website.
Fundraising events need to be registered on the Hay Mate website: www.haymate.org.au/hangout/
The event will be held at the Mornington Racecourse on Sunday, December 15 and tickets can be purchased on the ticketmaster website.
The concert will be broadcast on Channel 9 from 8 pm to 10.30 pm.