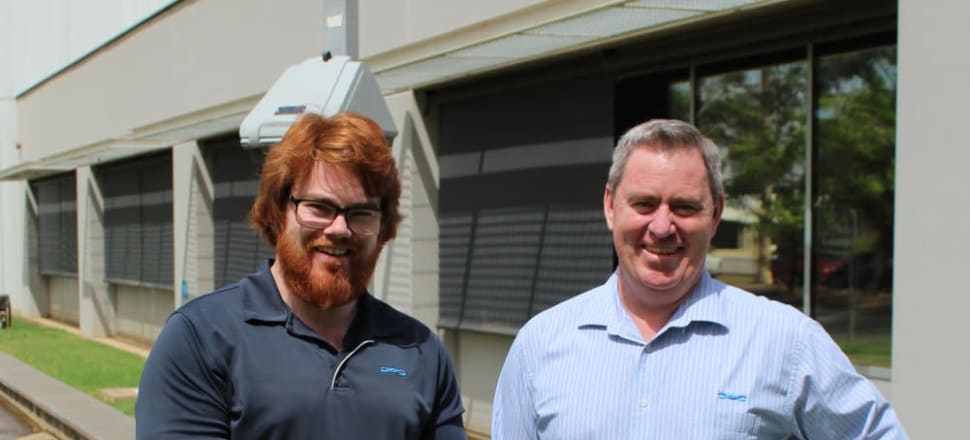 5370537724001
For decades in the Goulburn Murray Irrigation District, water bailiffs knew every irrigator in their section personally; they knew their family dog, children and chickens.
It was a time when the Goulburn-Murray Water delivery system was maintained and operated by hand, orders were made in writing and upgrades were custom-built on-site in Tatura.
Just ask David Dowell, or 'Dowelly' as he is known.
Mr Dowell, 56, is one of four members of the Dowell family, spanning three generations during six decades, who has helped build, operate and maintain the delivery system.
Just like the farming families who have been in the district for generations and passed invaluable knowledge down the line, so too have the members of the Dowell family — and they still do.
In 1983 when the Goulburn Weir was refurbished, Mr Dowell worked for State Rivers as a labourer.
He went on to the pre-cast yard in Tatura as a 21-year-old, building new infrastructure such as bridge beams, bank seats and pits from concrete and steel.
He followed in the footsteps of his father, Maxwell Earnest Dowell, who spent 38 years in a construction gang, starting in 1968 working across the GMID, and his uncle George 'Ozzie' Dowell, who began in 1958, delivering heavy equipment and structures made from concrete or steel by truck to job sites.
These days, as water operations co-ordinator, one of Mr Dowell's roles is to host international tours visiting the GMID, giving him an outsider's perspective on the water industry.
"I've always said this; water is liquid gold," he said.
Mr Dowell has seen irrigation unite communities keen to get the most from the system, especially during his years as water bailiff and planner from 1988 to 2009.
"I was shown how to run section nine around Toolamba.
"I had to drive around to the little red letterboxes in my section.
"The farmers would put their order in a book which they placed in the letter box.
"I then wrote each order in a ledger to try and match start events with finish events."
With all the roles Mr Dowell has held, it is not surprising that his son Patrick, 30, now works in customer service, continuing the family relationship with G-MW.