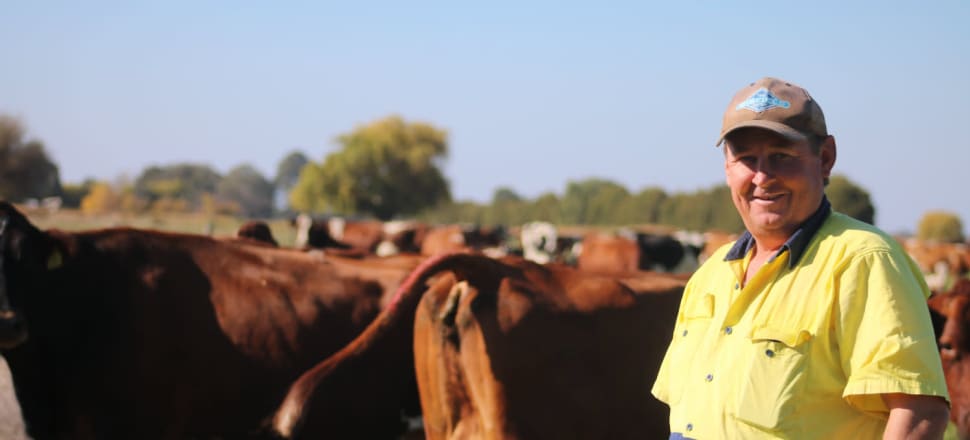 5370537724001
Farmers and communities say something must be done to fix the disastrous Murray-Darling Basin Plan, following an independent assessment of socio-economic conditions in the basin.
The report, Independent assessment of social and economic conditions in the Murray-Darling Basin, released on March 16, showed drought and changes to water availability had pushed communities in the Murray-Darling Basin to the brink.
Panel chair Robbie Sefton said it was clear that water reform had benefited some basin communities during the past 15 years, however they strongly advocated for the need for flexibility, adaptability and genuine consultation between all groups involved in order to deliver significant and necessary change, particularly when it comes to water policy and reform.
Dairy farmer Greg Goulding from Cohuna said farmers who were unsure of the future of the industry were considering leaving.
"The last five years have been the hardest, I've seen two price drops from milk companies, which has put massive pressure on us," he said.

"To see water being sold to international buyers is a slap in the face to local farmers — water is going to go at a higher price, where your average farmer can't contend."
Many respondents believed reduced water for irrigation lowered the scope for post-drought recovery.
Participants in the southern basin including Deniliquin, Finley, Shepparton and Cobram said the decline in social conditions was extreme.
Berrigan Shire Council general manager Rowan Perkins said Berrigan and Finley were hit hard by the socio-economic impacts of the drought and he was disappointed with the response from the government.
"We want the state government and Federal Government to co-operate, rectify the harm that has been done and stop playing the blame game," he said.
Mr Perkins said he had seen a decline in agribusiness, particularly within the dairy industry.
Bamawm dairy farmer Steve Hawken said a national water register was needed to fix water issues.
"When I look back to 35 years ago, we had 100 per cent water right and there wasn't an empty shop anywhere. Now, businesses are struggling to keep their doors open," he said.
"Australia was born from agriculture and governments have lost sight of that; we're stuck with a water system that no-one can afford to use and we're the only country in the world that allows foreign ownership of water."
Speak Up campaign chair Shelley Scoullar said it was time to deliver a plan that would work for the nation.
"The report says governments must find more effective ways to engage with our communities, provide clarity around long-term policy, and drive greater accountability and improved delivery of outcomes," she said.