Aussie Whites sell to Dorper producers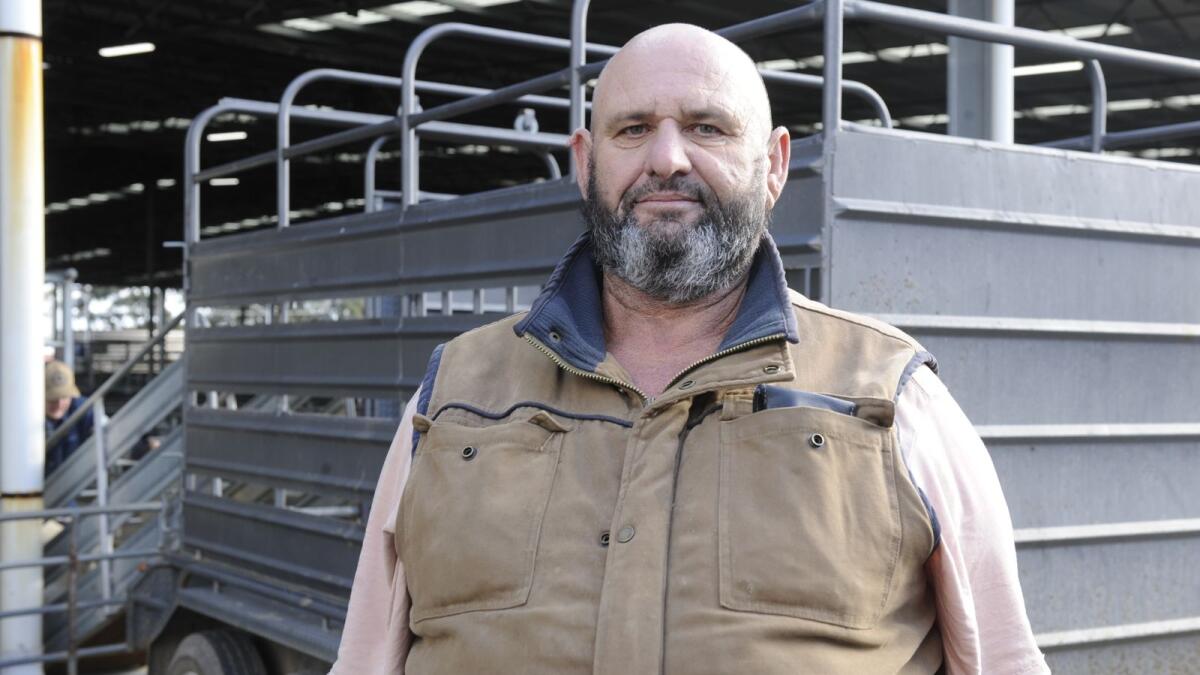 The complete dispersal sale of an Australian White sheep flock drew plenty of attention from Dorper farmers at Shepparton Regional Saleyards on Friday, June 10.
Farmers were largely interested in the sale because of the chance it offered to get new bloodline rams for a bargain.
One fully-grown ram was offered alongside 24 mixed sex lambs, 10 pregnant ewes, six ewes with lambs at foot and 10 dry ewes from Wilkaboon Pastoral Co, Tallygaroopna.
The five-year-old ram achieved the top price, selling for $455 to Kialla East farmer Brian Ford.
"I bought four ewes and one ram today. I came to buy the ram but I thought I'd get the ewes while I'm here," Mr Ford said.
"I've got Dorpers and we'll run the ram over them."
The average price for the 47 head sold was $231.60 and the highest female price was $274 for six maiden ewes.
Mr Ford's brother Maurice Ford from Nathalia also attended the sale, looking for Australian White genetics he could use over a Dorper herd.
"I got about 1400 Dorper at home and some Australian Whites," the second Mr Ford said.
"I came up to grab a couple of joined ewes, they should have lambs, and around half should be male. It's a cheap way of getting unrelated rams."
Longwood couple Marilyn and Jim Larkin travelled up the highway to pick up a selection of mixed sex lambs.
"We came especially because we heard they were available," Mrs Larkin said.
"Most should be young ewe lambs but there might be a boy mixed in."
The couple also plans to use the Australian White genetics in a Dorper flock.
The dispersal sale was run by the Shepparton-based agency Robson Donaldson, owned by AWN.
THE DOG ATE MY HOMEWORK
Best excuse for getting out of a saleyard interview goes to an anonymous sheep farmer at Friday's Aussie White sale in Shepparton who joked he was "on parole" and needed to keep a low profile.
This matches a previous excuse heard at the Euroa saleyards when someone assured the Country News journalist he was "wanted in three states".