Collection of a lifetime goes under the hammer
Life has come full circle for Kent Muller.
The Molyullah farmer has spent more than five decades combing through clearing sales and collecting antiques — and now it's time for his own sale.
"I've collected everything, really. Bottles, spanners, axes," the 82-year-old said.
"I have around 300 rabbit traps and over 140 different types."
Mr Muller said he'd amassed so many traps because they'd be lumped together at clearing sales and sold as one lot.
"I might've only wanted a particular one, but I'd have to take them all to get the one," he said.
"At my sale we've split them up."
Alongside the collections, Mr Muller has also picked up antique farm equipment he remembers his father, Fred Muller, working on.
This includes Furphy water carts, old wool presses, horse-drawn rakes and ploughs.
Fred's original equipment was sold off during a clearing sale.
Everything left the family's hands — all but one — a stationary hay press Mr Muller tracked down years later.
"I suppose this would be the most sentimental item in the sale," the sheep and cattle farmer said of the hay press.
"I remember running up to help tie the wires. They used to draw it behind the horses, and later we used a Grey Fergie.
"We bought it in '53 from a farmer up the road. We used it for years, then someone bought it at my father's clearing sale. They left it sitting out in their yard and I'd go up there and try to buy it back.
"We used to jam logs in the wheels when we went downhill so it would slide and go slow."
The two Furphy water carts aren't his father's, but Mr Muller remembers his father using one to cart water for 12 months during the 1944 drought.
"Every day he'd go five miles to fill it up and bring water back to the troughs," Mr Muller said.
"I was born in Yarrawonga. After the 1944 drought my father moved us to Tatong. He said he didn't want to cart water again."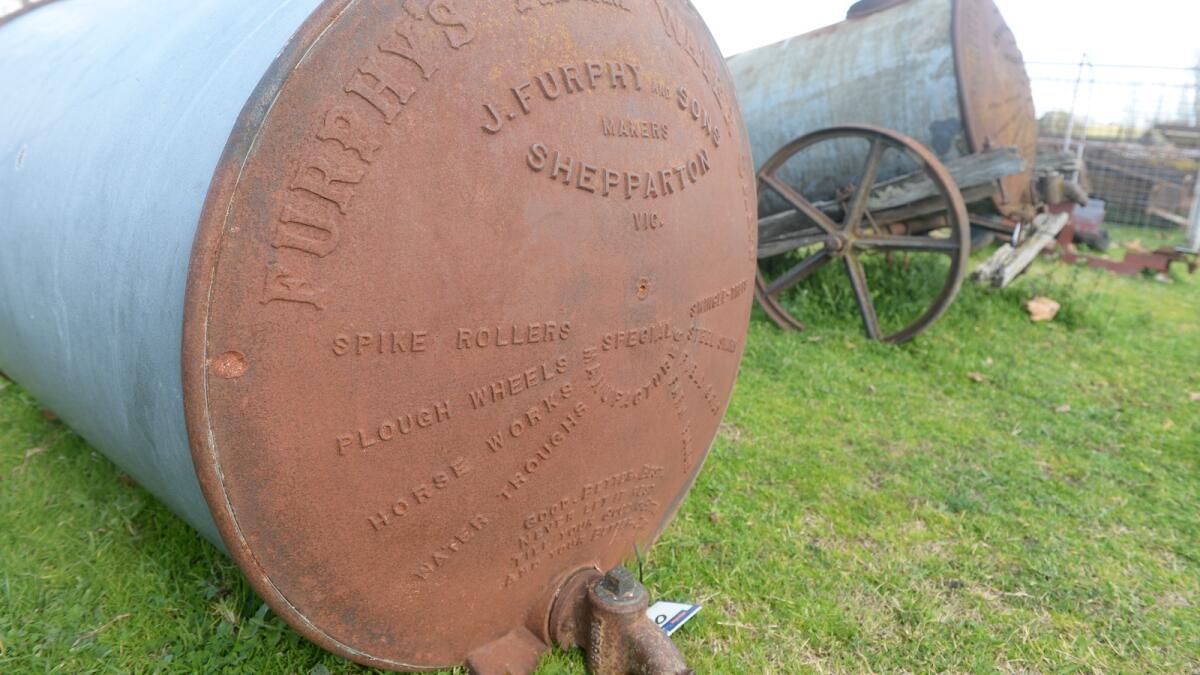 The family milked cows and worked sheep in Tatong before coming to Molyullah and starting in lucerne.
It was Mr Muller's father-in-law who got him into the beef business, but he always retained the sheep and hay jobs, even after health issues forced him into Benalla.
"I got five cuts out of the dryland paddocks this year. I can only remember one other year where we did five cuts," Mr Muller said of his Molyullah property on Ryans Creek.
"Someone asked why I didn't retire, but I was always coming out here to feed the cattle and cut the lucerne. I had a contractor who baled it for me and I'd cart it."
True to form, hundreds of lucerne hay and silage bales are on offer in Mr Muller's clearing sale.
Mr Muller is well-known in the district for his love of hay — in particular, feeding hay to his cattle year-round.
"People used to laugh at me for feeding cattle in the spring time, but when I'd sell the bullocks they'd talk about how heavy they were and I'd say 'not heavy enough'.
"You've got to keep them fat all the time because the market could take off and by the time you've got them heavy, the market has dropped.
"I had Hereford Simmental cattle that used to be 800kg at 13 months of age ... when I got a Simmental bull I never looked back."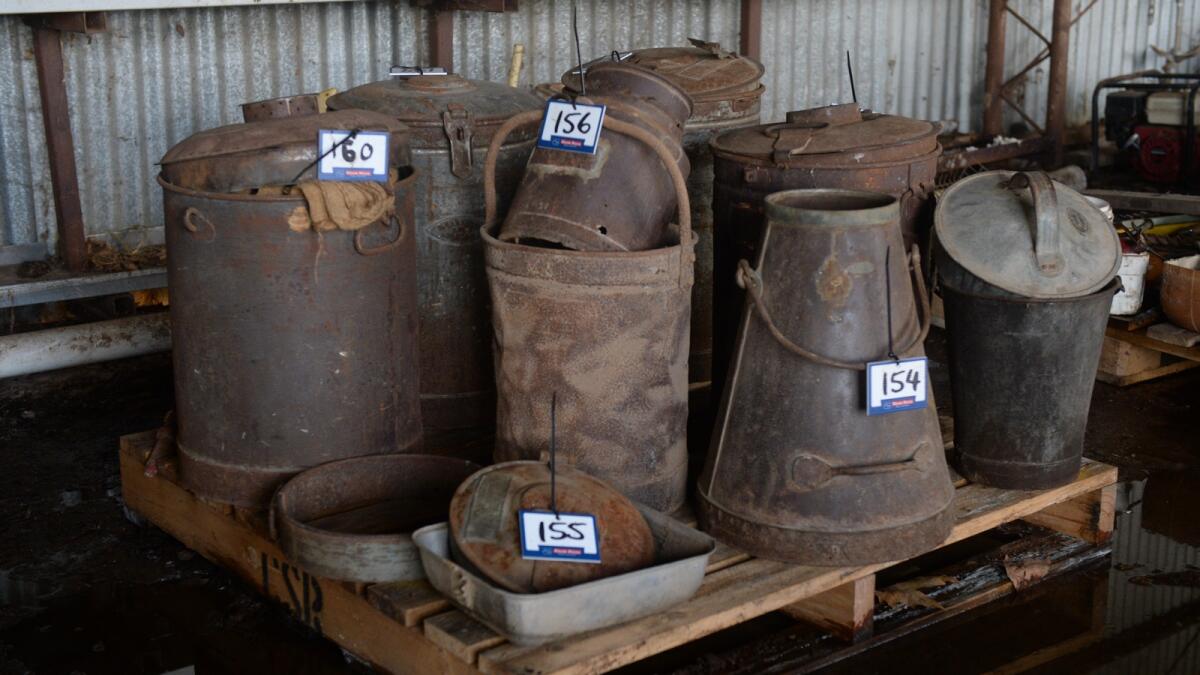 Mr Muller recently made the decision to sell off his cattle and clear out the sheds after being admitted to hospital.
"I hope everything is to the buyers' satisfaction. I couldn't be here to put things out, but I had a couple of good men who helped.
"Lucky we sold the cattle when we did. We sold them at the right time."
The herd dispersal would have cashed in on some of the highest livestock prices in Australian history.
The property itself will be leased to Mr Muller's son who farms locally.
Now settling into Benalla full-time, Mr Muller is trying to make his peace with retirement.
"A while ago someone said 'why don't you retire?' Well, my father retired and he was dead in 18 months. I've seen other farmers do the same. But you've got to face it I suppose."
Mr Muller's clearing sale is entirely online and run by Kevin Hicks Real Estate. Bidding will start to close at 2pm on Tuesday, August 9.