Comfort, safety and reliability the hallmarks of new Kenworth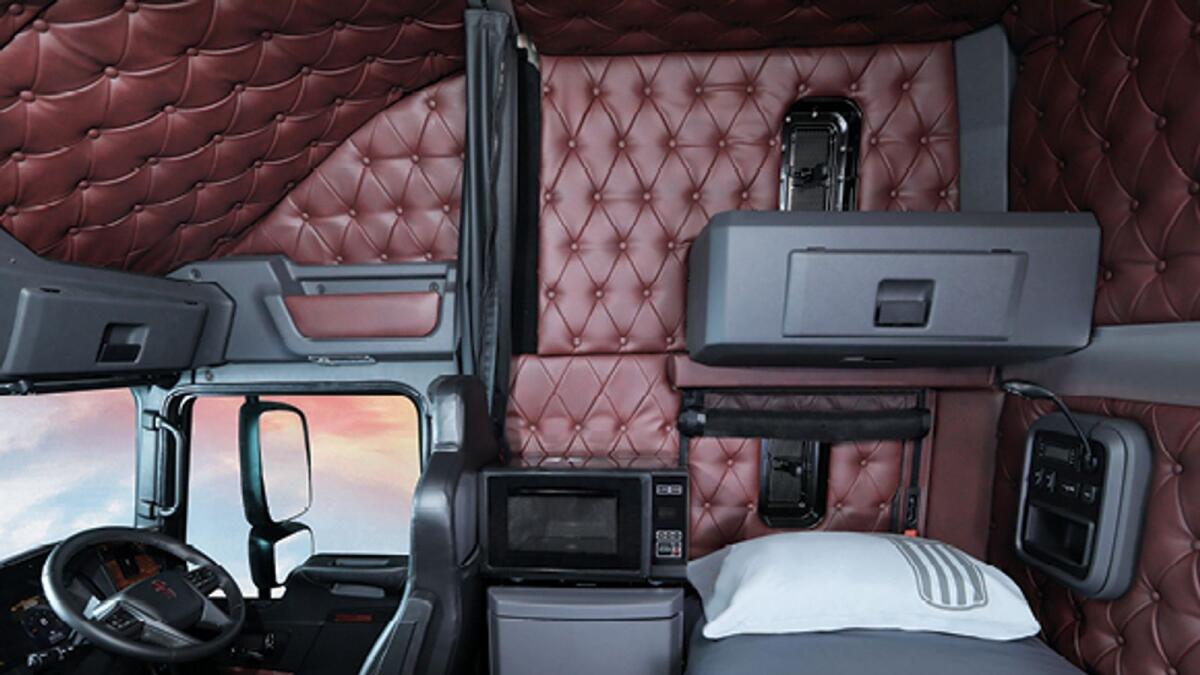 Shepparton's Museum of Vehicle Evolution hosted a regional trade event providing the transport industry with the first look at the new Kenworth K220.
The model expands on the K200, which has been a mainstay of road transport in Australia since its release.
More than 100 people gathered for the reveal at MOVE and the first chance to climb aboard.
PACCAR national sales manager David Harmsworth said the first thing people noticed was the missing vista windows.
Removing them was a significant decision, but the trade-off is better sleeper insulation and a quieter cabin.
Designed with the aid of computational fluid dynamics, the new roof profile improves aerodynamic efficiency by four per cent.
The other major change is the leg room.
The pedals are positioned further forward to provide more space in the driver foot well, while the driver's seat has a greater range of adjustment.
"So external styling, interior room, internal options — there's a lot of stuff there for drivers to make life more comfortable for them," Mr Harmsworth said.
"The freight task is not getting any smaller and people are spending a lot of time on the road, so comfort is one of the most important elements because it is a workplace and a home away from home."
With the new roofline, there's more head space, overhead storage space has tripled, and the new climate control system delivers 61 per cent more airflow.
The K220 uses the latest generation image recognition and object detection systems to take collision mitigation and vehicle stability to the next level.
Intuitively placed controls, visible warnings and a fully customisable dashboard display allow the driver to better focus on the road ahead.
"It is a bit of design change outside which is from an aerodynamics and from a fuel efficiency point of view to keep costs down, but the inside has been redesigned with the driver in mind," Graham Thomson Motors general manager Gerard Michel said.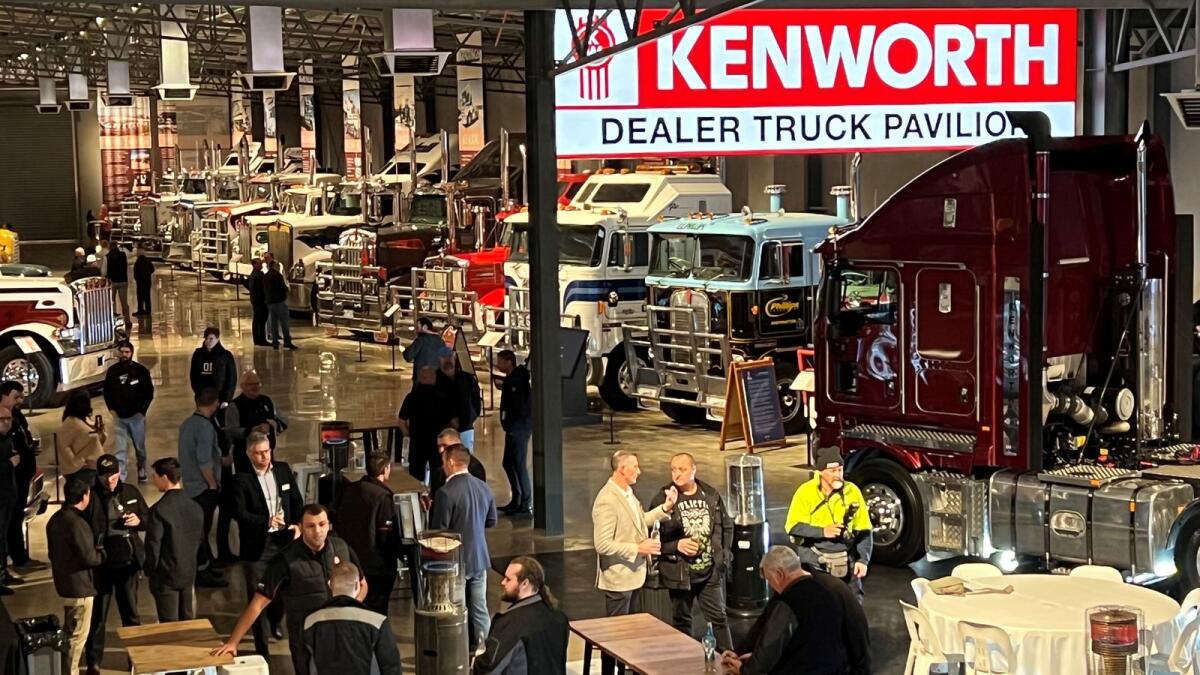 "There's more storage options in the sleeper because guys and girls are living on the road now, they're not stopping at roadhouses so they need the microwave, the TV, the fridge."
Driver distraction is further minimised by a new and improved SmartWheel, enhancing fingertip control of an expanded range of vehicle functions and settings.
At the start of a working day with the simple press of a button, the K220 can perform a comprehensive systems check and display a detailed trip and vehicle summary at the end of the day.
The K220 can also provide driver performance reports and coaching advice, to help every driver get the best out of the vehicle — and themselves.