FGV warns of a nightmare picking season, APAL calls for less COVID testing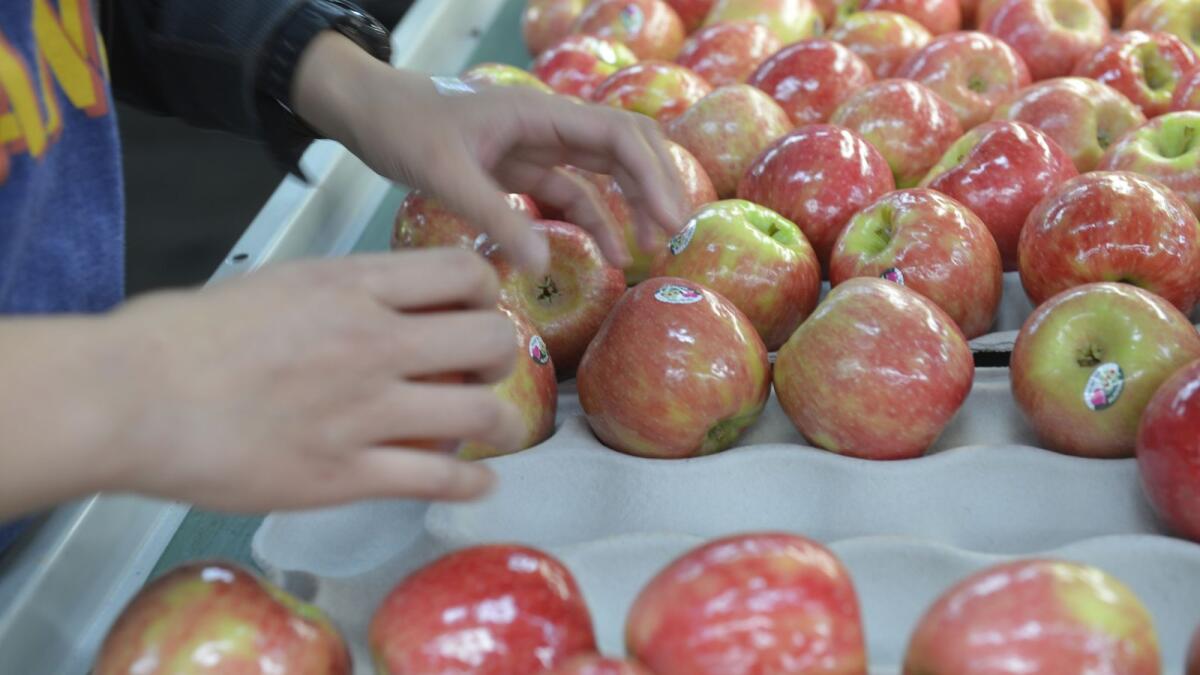 Fruit Growers Victoria is warning of a nightmare picking season while APAL is calling for a more nuanced approach to COVID-19 isolation and testing.
Fruit Growers Victoria grower services manager Michael Crisera said the 2021-22 season had already been difficult with a colder and wetter start than usual in addition to the labour shortage.
"The Victorian fruit industry only has one season per year and the worker shortage is far worse than last year, and growers know the whole season is at risk," Mr Crisera said.
"The consequences will be significant wastage, lack of income for the growers and lack of stock at the shops."
A lack of pallets, containers and truck drivers is adding even more pressure to the situation.
Apple and Pear Australia (APAL) is also worried about the impending labour shortage, calling on the state and federal governments to urgently address the shortfall in active workers caused by COVID-19 testing, isolation and vaccination requirements.
The APAL is also arguing the best use of the current limited supply of RAT tests needs to be considered.
APAL chief executive Phil Turnbull said adopting a national, workable and risk-based approach to isolation and testing was a key first step towards securing national supply chains.
"The risk of transmission between pickers working outdoors across an orchard is clearly different to workers in indoor roles along the supply chain. Let's reflect these different risk levels in governments' testing and isolation requirements — and the need, frequency and access to rapid antigen tests," Mr Turnbull said.
"We are talking about crops with an annual harvest, so the rules and decisions made this month will define the supply of fresh produce to Australian consumers right through the year to next harvest in 2023."
Mr Turnbull said the nation's governments needed to help asymptomatic staff return to work right along the supply chain — from orchards to supermarket shelves.
Fruit Growers Victoria is again urging locals to take up a job through PickGV.