Grand opening of Tatura science hub
Scientists, students and start-ups can now rub shoulders in a science hub opened at the Tatura SmartFarm.
During the next three years 15 new science jobs are expected to follow in the footsteps of the hub, said to be an incubator for all things horticulture science.
Officially called the Horticulture Science and Business Innovation Hub, the building was declared open on February 7 — despite having been operational for six months.
The hub is a refurbished Agriculture Victoria building, which had fallen into disuse.
Now, the building has a large common area, meeting rooms, a tech-focused classroom and an open-plan area for visiting scientists and PhD students to hot-desk from.
Anna-Leisa Vietz is one of those who will be using the new space.
Ms Vietz works for Agriculture Victoria delivering digital technology lessons to secondary school students across the state.
"We're called Get Into AgSTEM and it's a free program for schools," Ms Vietz said.
"A lot of the schools who use us to tick off their digital technologies curriculum are public schools, because we're free."
Get Into AgSTEM also offers students a chance to get their hands on technology their schools do not have.
"There is a knowledge gap when it comes to technology. We have these sleek phones but don't know what goes on underneath, so we get kids in here, give them a circuit board and help them build a soil moisture monitor," Ms Vietz said.
"Then we make them do a tiny bit of coding to get the data off the device."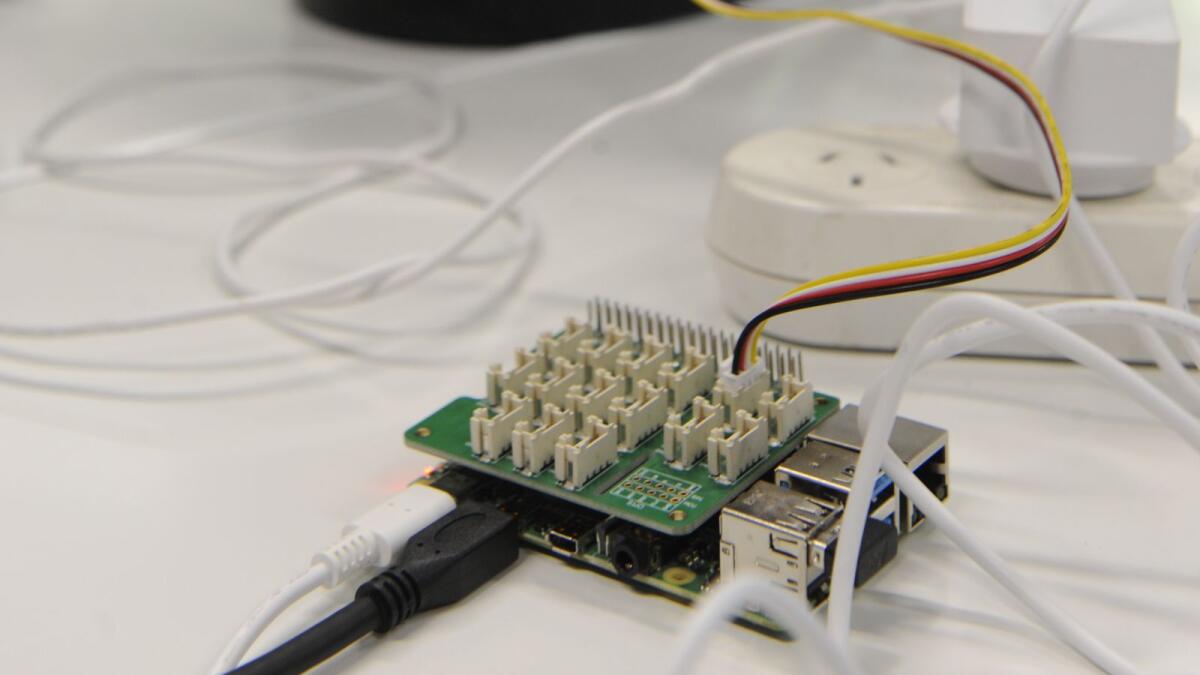 Parliamentary Secretary for Regional Victoria Danielle Green was present to officially open the hub.
"In my day, if you were a smart girl the nuns would push you towards teaching or nursing," Mrs Green said.
"Now if you're a farm kid who doesn't want to work on the family farm and feel at a loss, these high-paying jobs in food and fibre are offering a new path.
"It can make breaking the news to your parents less of a gut-wrench for them."
Ms Green said science hubs like the one in Tatura were capable of "drawing" people out of the cities and into the regions.
Research director Angela Avery said the hub was the first of many.
"We will be replicating this idea across all Agriculture Victoria sites," Ms Avery said.
"The concept is that people can work in here and go out into the sundial orchard and trial their technology."
Ms Avery said the hub was "open to the public" who could use the space to run training sessions, conferences and more.