MoU signed, 'progress' made on visa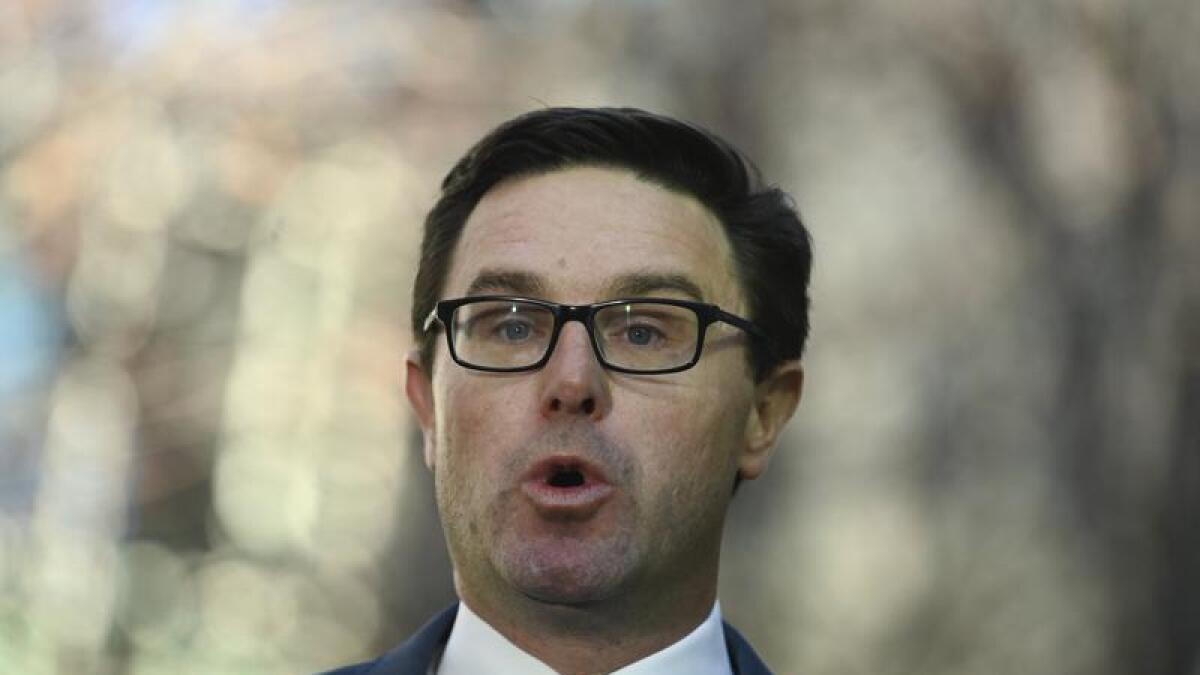 Signing of a memorandum of understanding with Indonesia was "an official recognition of the tangible agriculture trade that flows between our nations and the desire for that trade to grow", Federal Agriculture Minister David Littleproud says.
He said the Agriculture Co-operation MoU was a highlight of the three-day visit last week that saw Mr Littleproud meet with key ministers and agribusiness representatives.
"Indonesia is Australia's fourth largest agriculture, fisheries and forestry export market, valued at $2.9 billion in the 2020-21 year", Mr Littleproud said.
"Indonesia is Australia's largest market for wheat, largest market for live cattle, and fifth-largest market for beef.
"The two-way trade for the agriculture, fisheries and forestry sectors was $4.07 billion which shows that Indonesia is not just a respected partner but a valued one as well.
"The MoU ... will focus on livestock and animal products, crop and plant products, modern systems and processes as well as agriculture research and education.
"Through the three days I was able to raise a number of trade and market access issues of interest to Australia and reiterated my commitment to work with Indonesia to ensure both countries can take full advantage of the Indonesia-Australia Comprehensive Economic Partnership Agreement."
He said there were more discussions on the Australian Agriculture Visa, however, Indonesia was yet to sign on.
Mr Littleproud again blamed unions for the lack of progress.
"But you've got to appreciate, these are sovereign countries and they get to decide their own fate, whether they want to sign up to any visa, as we do," he said.
"And we need to give them the confidence that their workers will be looked after, their citizens will be looked after. And I think Australia can, but, unfortunately, when you've got some of your own saying you can't it dilutes the message that we're trying to send, dilutes the confidence that we're trying to give them."
Australia wants in on EU-China row
Meanwhile Federal Trade Minister Dan Tehan says Australia will seek to be included in consultations about a trade dispute between the European Union and China launched by the EU at the World Trade Organisation.
Last Thursday's EU challenge accused China of discriminatory trade practices against Lithuania, saying they threatened the integrity of the single market.
"Australia has a substantial interest in the issues raised in the dispute brought by the European Union against China ... and will request to join these consultations," Mr Tehan said.
China, which regards self-governed Taiwan as its own territory, has downgraded ties with Lithuania and pushed firms to sever links with the Baltic nation after it allowed Taiwan to open a de facto embassy in Vilnius.
Its strictures include a refusal to clear Lithuanian goods through Chinese customs, rejection of import applications from Lithuania and pressure on EU firms to remove Lithuanian content from supply chains when exporting to China.
Relations between Australia and China, its top trade partner, soured after Canberra banned Huawei Technologies from its 5G broadband network in 2018, toughened laws against foreign political interference, and urged an independent investigation into the origins of COVID-19.
Beijing responded by freezing ministerial contacts and imposing tariffs on several Australian commodities, such as coal, beef, barley and wine.
Australia has filed two WTO complaints in the past 18 months about China's duties on imports of bottled wine and barley.
In a statement on January 29, the foreign ministry said Australia "welcomes" an invitation from France to take part in a February meeting of Indo-Pacific foreign ministers, but it was not clear if Foreign Minister Marise Payne would attend.
Australia's relations with France, which holds the rotating six-month presidency of the EU Council, have also soured after Canberra signed a security pact last year with Britain and the United States, dubbed AUKUS, scrapping a multi-billion-dollar submarine deal with France.