Orchard automation forging ahead in Ardmona
A crack team of young mechatronics engineers are one step closer to full fruit picking automation thanks to $570,000 from the Federal Government.
The Ardmona based team — which works out of a shed at McNab Orchards — will match the $570,000 with $610,000 of their own fundraising.
Ripe Robotics co-founder Leopold Lucas said this influx of funds would power the team through to mid-2023, helping it take the picking machine from prototype to commercial viability.
"We've struggled quite a lot to get funding in Australia, a lot of venture capital is focused on software. We ended up getting our main investment from a New Zealand group, so that says something about the Australia funding industry," Mr Lucas said.
"It is great the Australian Government can come in and complement that funding … hardware is hard, but some of the biggest problems in our country will be solved by it."
Ripe Robotics was co-founded three years ago by Mr Lucas and Hunter Jay.
The team has grown to include mechatronics engineers Michael Woods and Tobin Smit.
"This funding will allow us to create a few different prototypes that we can trial, which helps us go out and discover new challenges," Mr Lucas said.
"I want to say Shepparton has been a great place for us to be; farmers have been very receptive and let us on their farms. To have this transformation (automation on-farm), it requires farmers buying into their future."
Federal Member for Nicholls Damian Drum said the money was committed by the government in an effort to support home-grown innovation.
"It's uplifting to see what you're doing," Mr Drum told the team.
"It's got the potential to change the entire industry. To say it's seriously important is an understatement."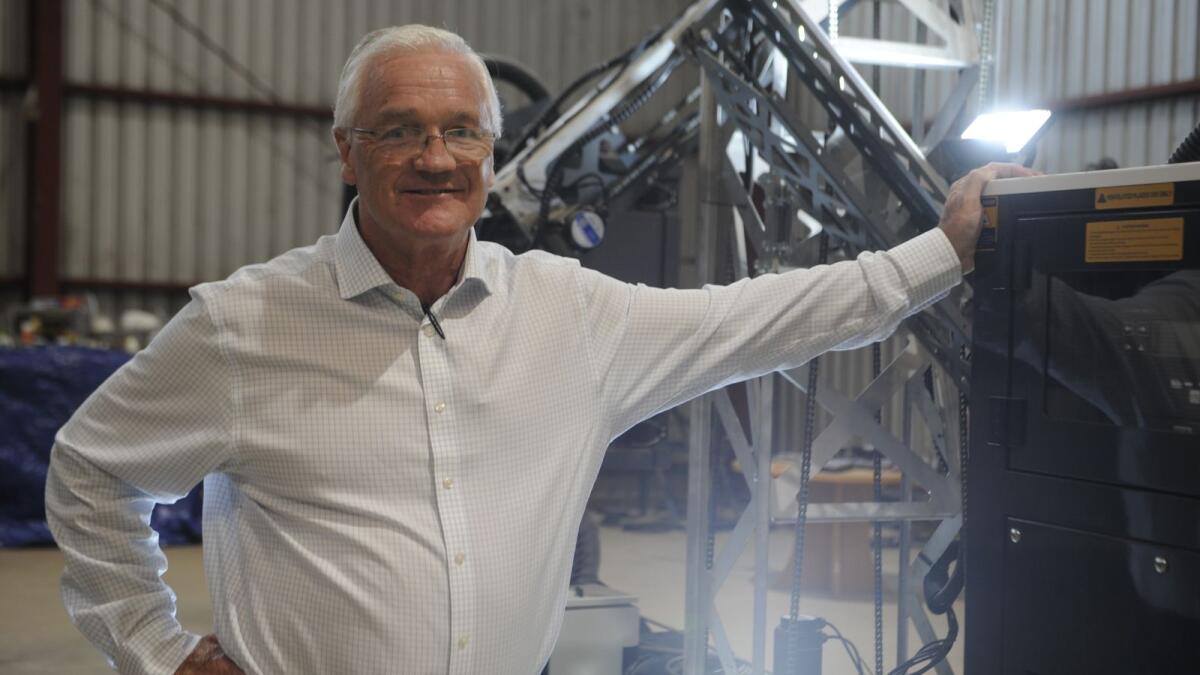 Mr Drum said Australia's reliance on other countries — particularly China — to solve all its problems and value add to its agricultural products had become a real issue in recent years.
The current version of the Ripe Robotics picking machine, named Newton, uses vacuum power to pull fruit off the tree, which is working well for apples and oranges.
However, the team plans to build a new version soon with less vacuum power, allowing it to extract fruit more gently and pull fewer leaves into the pipework.
The $570,000 comes out of the $12 million Acceleration Commercialisation grants program.