Picking robot flexes its muscles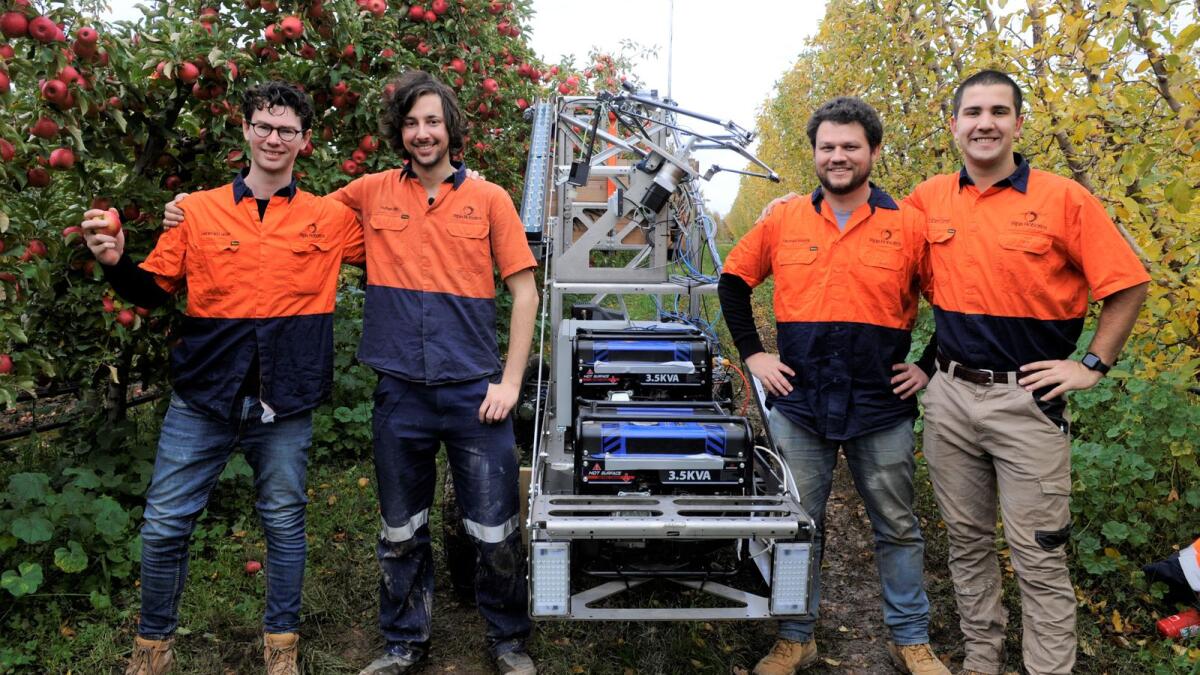 An Ardmona-based robotics team has successfully field tested a new fruit picker prototype.
What makes this machine different is the picking arm, which has gone from a vacuum funnel to a suction cup.
The first field test happened at McNab Orchards at Ardmona.
McNab Orchards owner Andrew McNab has been helping Ripe Robotics by giving them shed space and access to fruit trees.
He hopes one day to have several automated fruit pickers running on the orchard full-time.
"It's wonderful to see it in the orchard, but really, this sort of technology is years away from being complete," Mr McNab said.
"Labour is an issue for the industry, we've personally been lucky enough to have Pacific Island workers over the last few years."
Right now McNab Orchards is working on increasing density to keep up with growing input costs.
"We want to increase tonnage per hectare dramatically ... diesel and fertiliser costs have doubled and you can't really pass that on to the consumer or supermarket, so what we need to do is double our tonnage to survive," Mr McNab said.
"Electricity hasn't been so bad yet, but we've got solar installed on the coldstore and some accommodation. In the future we'll be looking at batteries once they hopefully come down in price and get subsidised."
Right now McNab Orchards is achieving 60 tonnes of apples per hectare, but the goal is to get more than 100 tonnes/ha by planting more densely, shrinking row laneways and increasing limbs.
Read more in our AgFocus feature, found inside next week's Country News.