Show and beef buyers battle for top genetics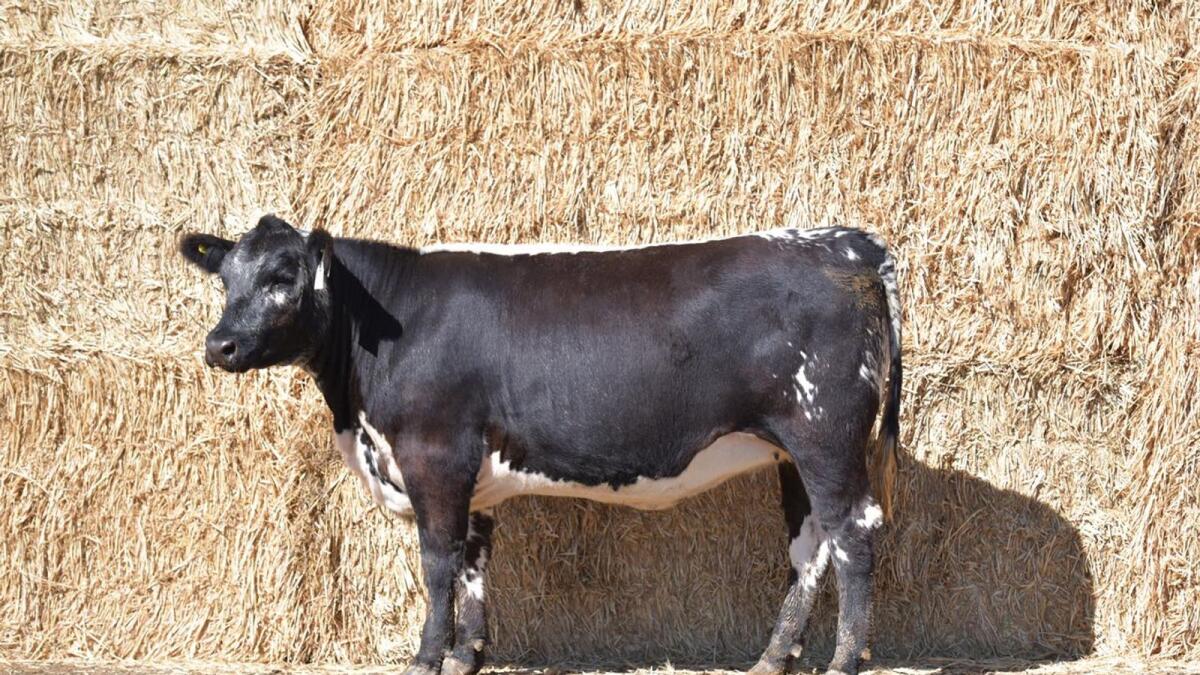 One day after the Jackungah twilight sale, Black Diamond Speckle Park stud in Macorna (near Cohuna) had its own on-property sale.
Black Diamond stud principal Murray Van der Drift said the two sales were purposefully planned to be a day apart.
"Last year we were on the Monday and Jack was on the Friday, and people who turned up to his didn't turn up to mine and vice versa," Mr Van der Drift said.
"By having them a day apart we both managed to attract the same NSW and South Australian studs and the plan worked out."
The Black Diamond bulls faired a little better against their female competition compared to the Jackungah sale, but still couldn't win.
Top price was $30,000, taken by heifer Black Diamond M34 Remix R1070, who sold into Queensland and will continue her show career in the sunshine state.
"We certainly never expected $30,000, that's double our top price from our first sale last year," Mr Van der Drift said.
"What was funny, was that our best show bull got sold to the Western Districts to work Angus cows.
"There was international interest from Canada in him but they had a budget and the beef farmer didn't. That shows the strength of the cattle industry right now."