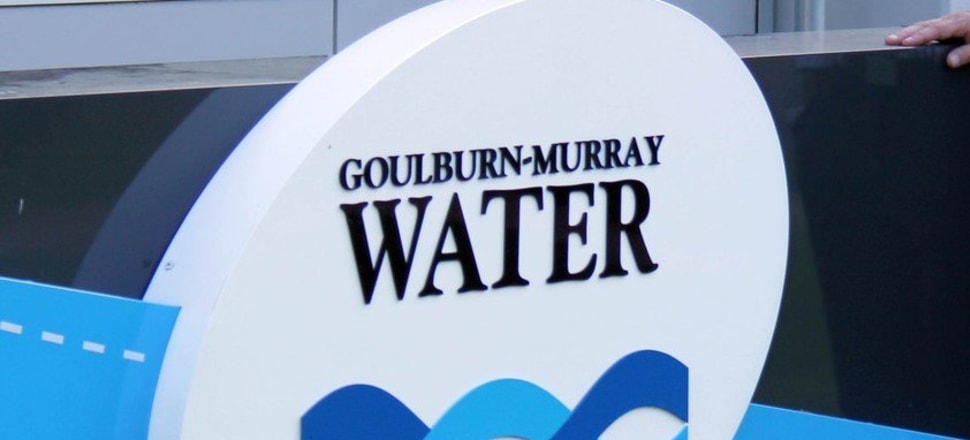 5370537724001
(By G-MW managing director Charmaine Quick)
New leadership to drive change
Government has invested heavily to modernise the water delivery network serving the Goulburn Murray Irrigation District. Part of this efficiency drive has been to decommission redundant channels and rationalise the GMID as the configuration of our customer bases changes.
G-MW needs to do the same — continue to drive efficiency and consolidate our business in line with the changing needs of our customers.
To drive change from the top, in April I declared all executive management positions vacant and we set about adopting a new structure to develop a new business model and deliver on strategic outcomes for customers.
The new executive team has been specifically appointed to manage change, help G-MW adopt new technology to guide our asset maintenance and investment and introduce the workforce and efficiency programs we require to reduce our operating costs.
These leaders have been chosen to ensure the organisation is equipped with the skills and change management experience to meet the needs of customers, the region and the challenge of transforming the business.
The team comprises eight general managers — five are new to G-MW and all are water industry professionals with management and leadership skills in engineering, customer engagement, business and finance, human resources and strategic planning.
Importantly, we've reduced our team in size, added the skills we need to transform G-MW and recruited to create a customer-centric focus in all that we do.
This customer focus has been enhanced with the appointment of a new general manager of customers and stakeholders, Ann Telford.
Ms Telford is one of four women making up the new executive, along with Glenda Smith (People, Culture and Safety general manager), Martina Cusack (Storage Services general manager) and myself as G-MW's first female managing director.
Filling out the team are Warren Blyth (Water Delivery Services general manager), Michael Gomez (Business and Finance general manager) and Warren Jose (Infrastructure Delivery Services general manager). Long-serving G-MW senior manager Daniel Irwin, well known to many of our customers, is the new Strategy and Service Planning general manager. Chris Dalton continues his role as corporate secretary, where he has overseen best-practice governance.
When I started earlier this year, transformation of G-MW was one of my main priorities. The challenges facing G-MW require profound change and the Victorian Water Minister set a clear direction to tackle these challenges.
One example of these challenges is water deliveries in the Goulburn Murray Irrigation District in the decade leading up to the millenium drought ranged from 1500 to 2000Gl per season and peaked at more than 2500Gl; in more recent years annual deliveries have been in the range of 1000 to 1400Gl and can be expected to decline further due to water recovery and market forces. This is considered the "new reality" for the GMID network.
This decline in water deliveries leaves the system capacity and its immense delivery network severely under-used — and potentially unaffordable for customers unless G-MW transforms to reduce its costs and those incurred by its customers.
Transformation is necessary to ensure we deliver on the one thing that must not change — providing reliable, efficient services to our customers at an affordable price.
GMW's rejuvenated executive team members are profiled at www.gmwater.com.au/exec