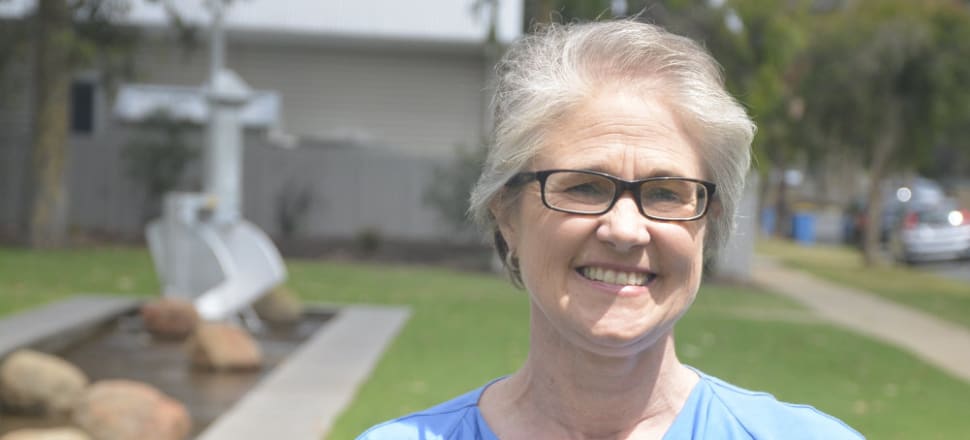 5370537724001
For more than a century, some of Australia's most innovative primary producers have accessed precious irrigation water through a delivery system, operated by Goulburn-Murray Water.
It is this system that fuels the region's intensive agricultural industry powering a globally renowned food production mecca.
And it is thanks to this system, irrigators in G-MW's serviced region compete on the world stage, attracting attention for clean and green produce.
Our region is in transition.
Rapid and far-reaching shifts in climate, government policy, global trade and economics are driving major change in how our region functions.
As our region and communities adjust, so must G-MW.
Recently, I spoke to our entire team about a proposed new structure, which is the final stage of a transition process under way for the past year and a renewed organisation focused on service and efficiency.
I'm sure you all remember the minister's Strategic Advisory Panel review which recommended reducing our operating costs as a key measure and one we're now delivering.
Realigning our resources is critical to achieving these reduced costs.
We have applied careful thought and long-term vision to the proposed structure to ensure that we strike the right balance between service and affordability.
I want to assure readers it's not something we've taken lightly.
We are now confident the result is a structure focused on opportunity.
Opportunity for our staff, business, customers, communities and our collective future.
We started by driving change from the top, in 2019 when we appointed our executive leadership team.
The team comprises eight general managers — five are new to G-MW and all are water industry professionals with management and leadership skills in engineering, customer engagement, business and finance, human resources and strategic planning.
Importantly, we reduced our team in size, added the skills we need to transform G-MW and recruited to create a customer-centric focus in all that we do.
From here we appointed a senior leadership team and the functions under each of our divisions.
The next significant stage was the launch of our early retirement program.
This was a way to reduce staffing numbers, perhaps more importantly staffing costs, while paving the way for valuable opportunities for up-and-comers in our business.
In the first six months of this year we have already saved $4.3 million in labour costs when compared to the same time period in 2017-18.
We are forecasting this saving to increase once we implement our new pricing plan from July 2020-24 and roll out our new structure.
More than 80 people have expressed interest in the retirement program.
It is ensuring those who want to further their careers at G-MW will be given the chance to consider new and exciting roles; career paths will open up and training will be provided where necessary.
Our goal is a lean, efficient team to benefit our organisation and our irrigation community for the long-term.
There will be a two-week feedback period for staff to have their say on our proposed structure.
You're probably going to hear me say this a lot, but we're committed to running a lean and efficient business so we can ensure affordable access to water, while continuing to deliver the services our customers need.
This structure enables us to realise the significant savings we have committed to in our pricing submission while maintaining service standards.
These achievements will result in a landmark drop in our revenue requirement over the next four years — savings that will be passed on to our customers as price reductions of an average 10 per cent.
I'm proud of what G-MW has achieved in the past year and I can't wait to see what we can do in the future.
Charmaine Quick
Goulburn-Murray Water managing director