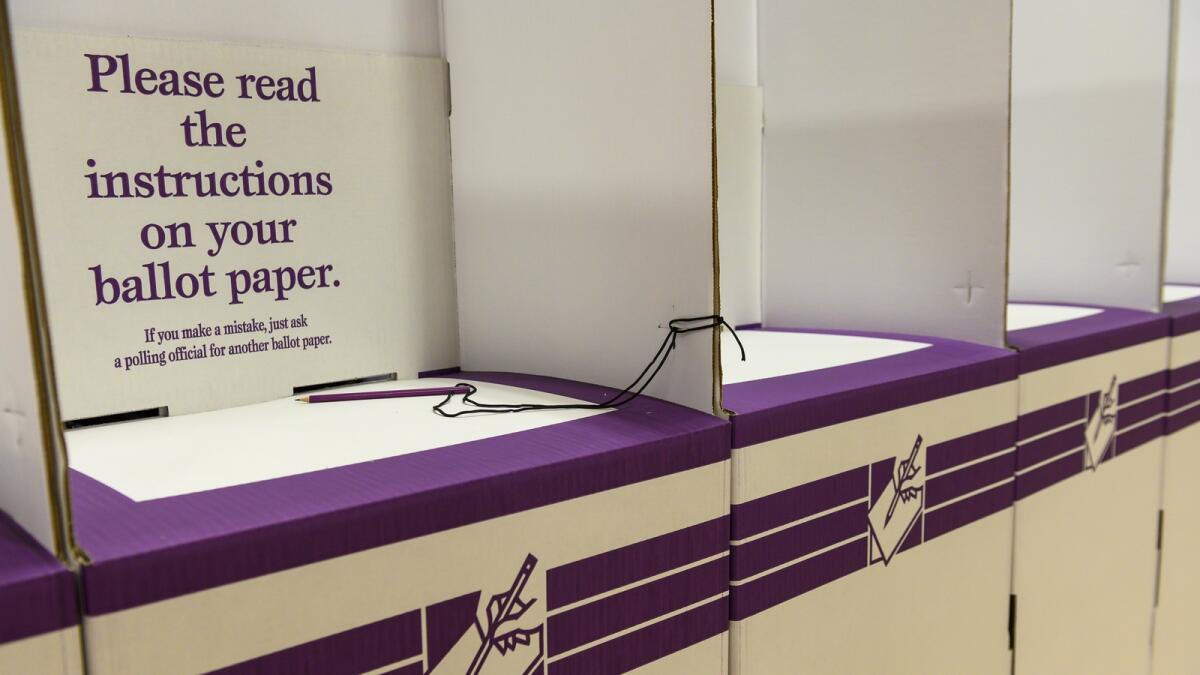 Doing nothing is no option
Ever wondered why most of Australia's plums, pears and apricots are grown within 80km of Shepparton?
The answer is climate — cold winters, mild springs, warm summers and adequate rainfall to fill the dams.
SPC, labour forces and technology all followed the farmers who have matched these deciduous fruits to local soils by planting varieties that consumers demand.
Imagine then the consequences for the electorate of Nicholls of the climate warming due to human activity. We have known about this risk for nearly 50 years, yet have done almost nothing to prevent such a disaster.
Warmer winters mean insufficient chill to break dormancy of our fruit trees. Late frosts pack more punch when the crop has advanced due to warmer spring weather. Extreme summer heat burns the fruit on the trees. Heat convection leads to summer storms of greater ferocity and more hail.
Fruit growers are experiencing these problems now, with worst forecast to come.
In the past decade the coalition of Liberal and National parties have denied climate change, expanded coal mining and gas extraction, in addition to actively blocking global initiatives to rein in greenhouse gas emissions.
Local fruit growers are destined to be the canaries in the cage, for our crops will no longer be viable and our industries will collapse should we continue on this path of greater than three degrees of warming this century.
Look around you at the loss of local orchards (and resultant employment). SPC now struggles to source enough fruit to stay profitable.
In my own orchard I have known days when half the crop was burnt on the trees after enduring 47℃ and 70 km/h winds. That was just a taste of what lies ahead in our lifetimes unless we de-carbonise the world quickly.
It is time for change and for this reason I encourage you to vote for Rob Priestley, the independent candidate for Nicholls.
Malcolm Taylor, Koonoomoo
Choose words carefully
I was very disappointed to read in the candidate profiles (Country News, April 19) that the Nationals candidate for Indi, Liz Fisher, was described as a "civil servant turned farmer's wife".
As a successful female farmer for many decades I find this a very poor choice of language.
From my involvement with Liz Fisher, I am amazed at what she fits into her life. She works up to 60-plus hours a week in the family farm business undertaking a wide range of tasks including driving the air seeder at cropping time, the semi-trailer to the silo at harvest time and roustabouting at shearing time.
Liz is also the bookkeeper and general business manager for their sizeable property in north-east Victoria. She and her husband are raising three lovely daughters.
Liz, like many other women who are married to farmers, are very much farmers in their own right, not appendages as the term "farmer's wife" infers.
Please note also that Liz has never been a "civil servant" and her voluntary work with the community has been lifelong — not something she has "turned to" recently as stated in the profile.
Maureen Cottam, Goomalibee
Value your vote
Dear people of Mallee — are you one of the 40 per cent of us who believes that it makes no difference which political party is in power?
Really?
The Ukrainians are fighting grimly and with extraordinary courage and determination to keep their country free and democratic. They are in no doubt about the value of a vote. They know it is precious and powerful.
Use yours to greatest effect. Choose a candidate who will fight for the things that are important and put Anne Webster last on your ballot paper.
Janet Field, Swan Hill
Stop vaccine mandates
I am someone whose life has dramatically changed due to these vaccine mandates.
It has almost been five months since my chest pain commenced on the day of the vaccine, needed for work. I now live with constant chest and face pain and unable to function
After eight weeks of multiple trips to the emergency department and GP, including a stay in hospital, I was finally able to have an echocardiogram and receive a diagnosis — pericarditis and myocarditis from the vaccine.
My local GP then provided me with a three-month exemption from the next vaccine. Unfortunately, the issues kept occurring.
Five months on, half my face is numb and continues to ache, and chest pain is constant.
It's time to cease vaccine work mandates. My first medical exemption recently expired and the additional stress that this caused not knowing if my medical exemption would be extended was incredible.
The 'vaccine' does not stop you getting COVID-19 or transmitting it. Unvaccinated are now permitted to enter all hospitality venues and mix socially. Why the stubbornness to drop the work mandates in Victoria?
I work in agriculture and have made significant contributions to the agricultural industry in Victoria for more than 20 years. My contract working closely with organic dairy farmers in Victoria was terminated while I was in hospital, unwell from the first vaccine, and refusing to have the second.
Unfortunately, once my current medical exemption expires, I will no longer be able to work in Victoria, but will be permitted to work in NSW, South Australia, Queensland and Tasmania. Why has Victoria decided to penalise people in this way?
The Andrews Government needs to stop the vaccine work mandates and allow the unvaccinated minority of the population to work.
Liz Mann, Tatura