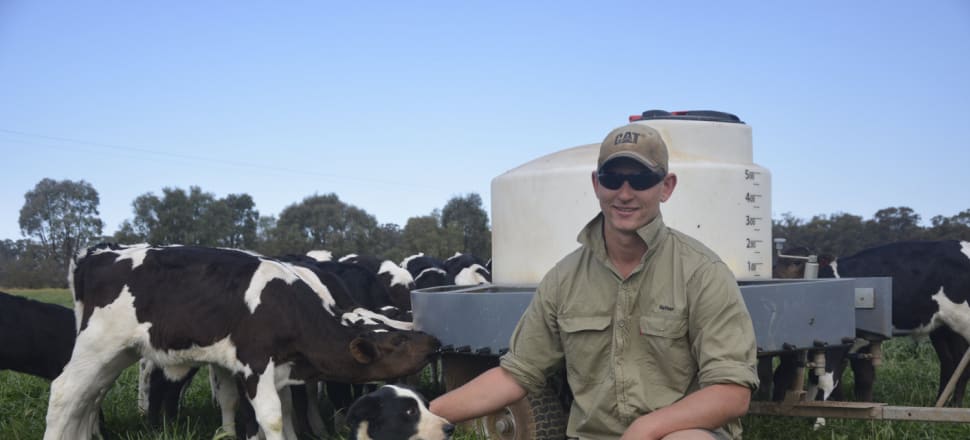 5370537724001
Bonnie is an energetic, hardworking, two-year-old border collie. She works the dairy farm with Nathan Lindsay from Picola and loves a bit of steak fat as a reward.How did you get Bonnie?
I got Bonnie as a birthday present from my dad. She's a purebred stock dog from Young, NSW. She was expensive, she cost $15,000 and was bred to work cattle.What's her personality like?She's keen on working cattle, it's all she does. She'll push the cows out of the paddocks and in the cattle yards. Sometimes she's too excited to listen to voice commands, she doesn't want to leave the cows when the job is done. She's very active, sometimes I wish she got tired.
Does she have any funny habits?
She loves the water. She'll jump into the water troughs, doesn't matter how many there are lined up, she'll jump in all of them.
Does she get on with other dogs?
When she's in heat she finds friends, I have to keep the boys tied up.
Has she ever been in an accident?
She got a grass seed stuck in her foot, I took her to the vet for the first time and that's when I taught her to jump on the back of the ute. She's flown off the back of the ute once; she picked herself up and kept going.
What would you do without her?
When we're working we spend a lot of time together. It would make work a lot harder. I'd have to get a replacement dog; the work still needs to be done.