Happy to help young farmers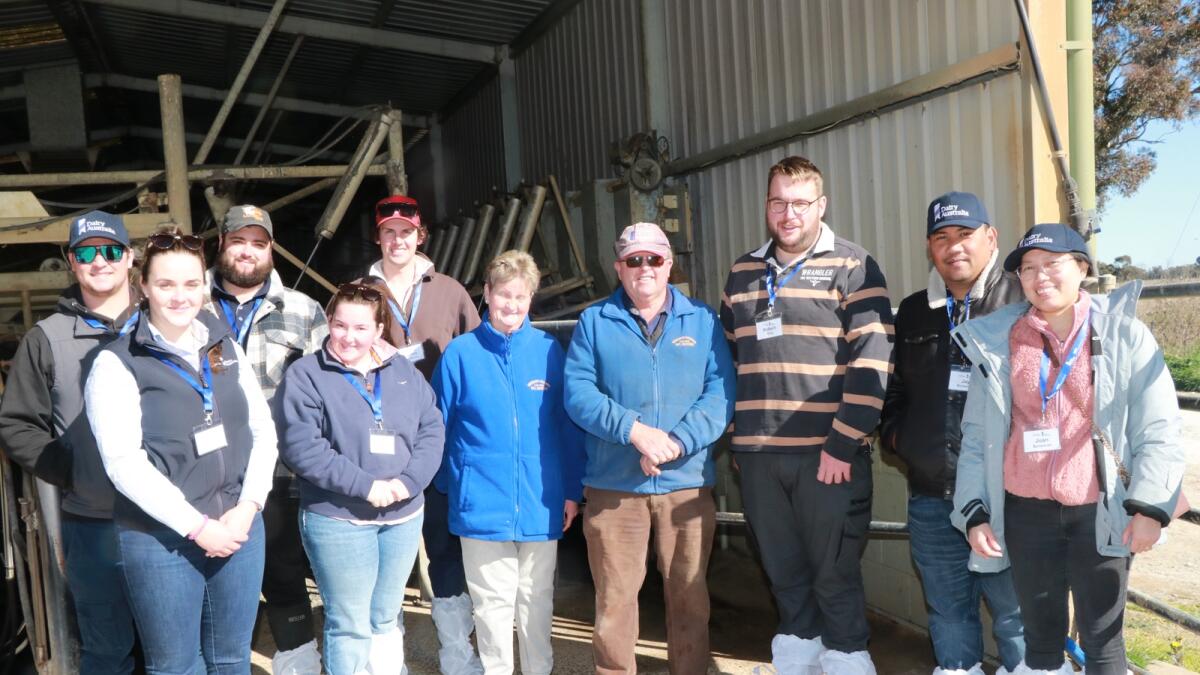 Kyabram farmers Lewis and Josie Watson were pretty happy when they were told a group of young farmers were coming to visit their farm.
"Where did you find them?" Mr Watson asked, tongue in cheek, because of the perceived lack of new people in the industry.
Dairy Australia's regional development groups, GippsDairy and Murray Dairy, had rounded up a dozen keen young farmers from the Gippsland district to look at sustainable dairy futures, including farm ownership and management models.
They were joined by a few young farmers from northern Victoria.
The Watsons — whose home base is Webb Rd, Kyabram — have two dairy farm sharefarmers and were more than happy to share some frank discussions about how sharefarming can be a positive experience for people wanting to get into dairy farming.
While sharefarming is often seen as a step on the path towards farm ownership, Mr Watson told the group sharefarming can also be an end in itself if there is a rewarding relationship between farm owner and sharefarmer.
His family business has had just a couple of sharefarmers in about 50 years.
Mr Watson told the visiting group his first sharefarmer was actually from Poowong and had stayed with them for many years.
His sharefarmers work on the basis of receiving a one-third share of the milk, which was an incentive to increase production, and were given a house.
All livestock, including the herd, and machinery was provided, and the owner paid for the water.
"They run the dairy and choose the AI," Mr Watson said.
He had heard of some owners wanting to adjust down the share percentage when milk prices picked up, but he said that was looking at the relationship from the wrong angle.
"If they can earn more money, good on them. We don't begrudge them making more money."
Some of his long-term sharefarmers had also earned enough to buy their own properties and farms and he was comfortable with that.
Mr Watson reinforced the importance of each party knowing what their responsibilities were and each person having room to learn from their mistakes.
"I remember reading one day in the Weekly Times about what owners need to do for sharefarmers and that was, 'stay out of the dairy, and provide a good home'."
He thought that made sense.