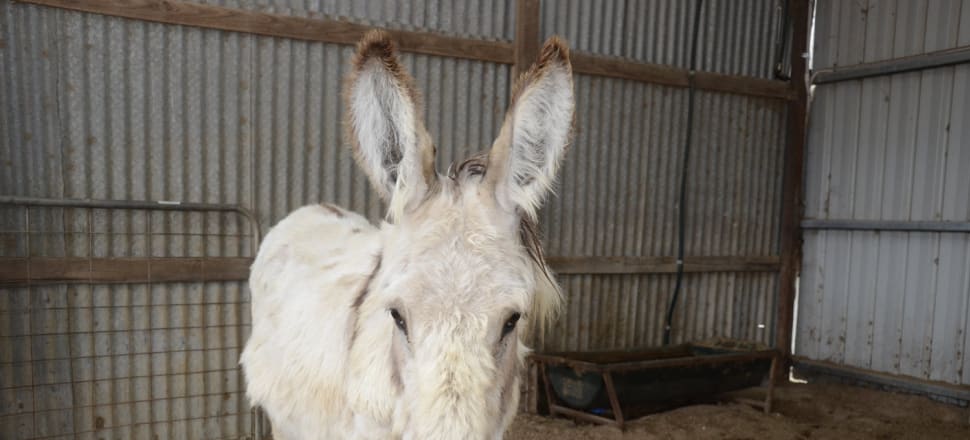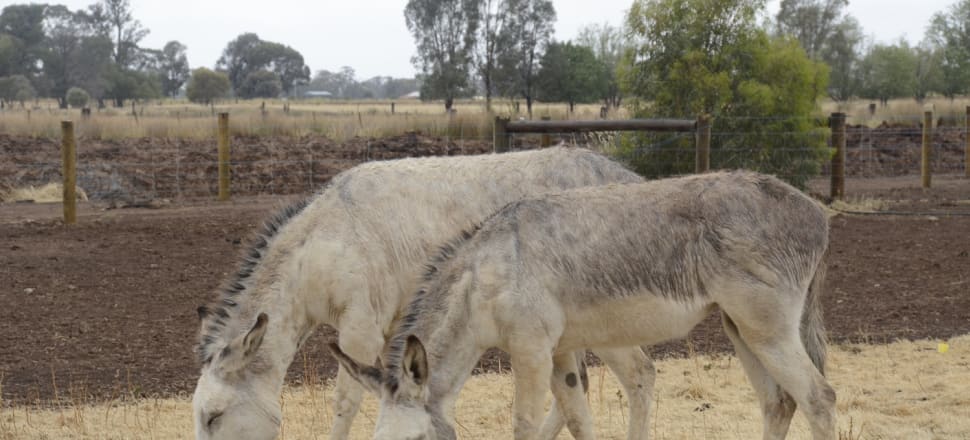 5370537724001
The Tongala Donkey Shelter held its open day on Sunday, December 1 where visitors could get up close with the animals, taking pictures and giving pats.
The shelter opened in 1997 and all started with founder and honorary administrator May Dodd's pet donkey.
"I didn't realise they live so long, so I started looking at where to bequeath her to and the only option was a shelter in NSW, that's when I became aware of the lack of donkey shelters in Australia," she said.
Ms Dodd became best friends with Good Samaritan Donkey Sanctuary owner Christine Berry, who asked her to open a shelter in Victoria.
"I went up to work with her for a few days ... I didn't know much but she taught me everything about donkeys," Ms Dodd said.
The shelter was originally based in Melbourne and has been in Tongala for the past seven years.

"Over the years the work up here was so much better because of the drier climate and we needed more land, which was cheaper here."
The donkeys come from all over the country, mostly from Victoria and South Australia, and Ms Dodd has even rescued one from Perth.
As an investment for the future health of donkeys, Ms Dodd signed up her shelter for placement programs for Australian veterinary science students.
The students complete 40 hours of placement to study the donkeys.
"The donkeys are different to humans, they don't have a startled reaction, they freeze," Ms Dodd said.
"In their nature they're more like a dog, they're inquisitive and affectionate."
Donkeys live for up to 45 years and come in three main sizes including mammoth (14 hands and over), standard (above nine and under 14 hands) and miniatures (nine hands and under).
The shelter runs an adoption program for people who live within 90 minutes' drive of the shelter, who undergo property checks and training.
The shelter hopes to raise funds for a donkey therapy program for disadvantaged people that will be recognised by Medicare and the Royal Australian and New Zealand College of Psychiatrists.