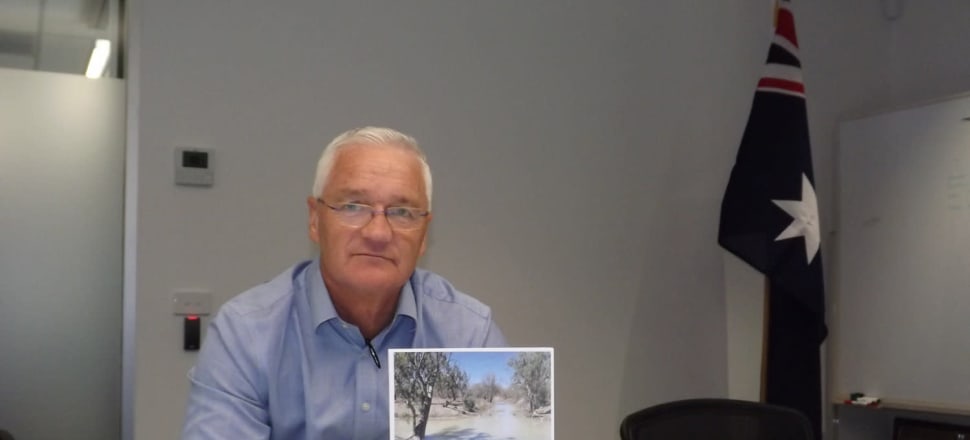 5370537724001
The new Sefton report on the Murray-Darling Basin Plan points to the difficulty in delivering the extra, 450 Gl of upwater, Federal Member for Nicholls Damian Drum believes.
The report argues for the delaying of the 450 Gl.
Mr Drum has said the 450 Gl should be abandoned because it is too difficult to deliver.
He said the report finds the final 450 Gl of upwater, as it stands under the neutrality test, cannot be delivered without the nation spending another $4 billion.
"Money that doesn't need to be spent, given the fact that it's going to be nearly impossible to deliver, anyway.'
"If we acknowledge that something is going to be impossible to deliver, we can't keep trying ways to try to deliver it."
Mr Drum referred to recommendations about the difficulty in finding figures substantiating impact of water reform on communities.
"We need a set of figures that evaluate the negative impacts of water reform and recovery, that are treated the same way as unemployment figures. People take those figures as fact.
"This panel is calling for a stronger set of data that let us evaluate the impacts of water recovery.
"At the moment we don't have the strength in the figures."
Asked how a multi-billion dollar plan could be developed without sufficient evaluation tools, Mr Drum said much of the planning responsibility lay with the states.
He pointed to almond and walnut developments downstream and said it was not until many years after the trees went in that people started to question how appropriate the developments were.
"It's only in these dry, crisis times that we make these forensic investigations into how we are developing this dry, arid land.
"We need a comprehensive development plan for all of our regions.
"The best thing about the Sefton report is that it has stakeholders from diverse groups so that it will have credibility, irrespective of where the recommendations fall."
He described it as a well-balanced report.
Asked if it was just going to be another report that would gather dust on the shelves, Mr Drum said he could only speak about the new water minister.
"He is very keen to act. I can't speak for state governments and whether they will act on the recommendations."