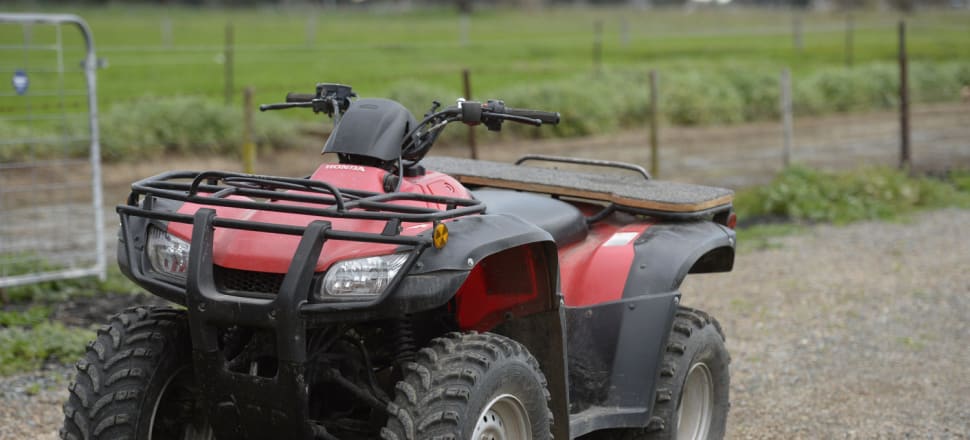 5370537724001
VFF president David Jochinke has called on manufacturers to continue selling quad bikes in Australia.
In an open letter to quad bike manufacturers, Mr Jochinke said the decision by some manufacturers to stop selling in Australia when new safety standards come into play has led to "significant angst in the farming community".
The new safety regulations, including the mandatory fitting of Operator Protection Devices (OPDs) from October 2021, are designed to address the 15 deaths and 650 hospitalisations a year caused by quad bike accidents, according to Safe Work Australia.
Honda recently announced it will no longer sell quad bikes in Australia after October 10, 2021, because of the new standards, with Polaris also previously announcing it will pull its bikes from the market by October.
"We cannot, and will not, back away from our stance that there is nothing more important than the safety of our farmers, our families and our farm workers," Mr Jochinke said.
"The decision to withdraw products from the Australian market, rather than adhere to Australia's new safety regulations, has caused significant angst in the farming community.
"Victorian farmers have enjoyed mutually beneficial relationships with manufacturers and their dealers for decades."
More than 5000 Victorian farmers have participated in Victoria's quad bike rebate scheme, which has provided grants to those looking to add rollover protection devices or upgrade to a safer alternative.
"We may be a small portion of the international quad bike market, but we also understand that we are not the first country to mandate rollover protection, and that we will not be the last," Mr Jochinke said.
"Rollover protection has been mandatory in Israel since the early 1990s, yet Israel still enjoys a competitive market for safe, compliant quad bikes.
"Despite the original withdrawal of some manufacturers from the Israeli marketplace their quad bikes are still available for sale there.
"We commend the manufacturers that have committed to remain in the Australian market for demonstrating the workability of Australia's laws and for putting safety first.
"We hope that other manufacturers also choose to stay, retaining the mutually rewarding relationships our members have with them and their dealers."