BW: Riga celebrates 50 fabulous years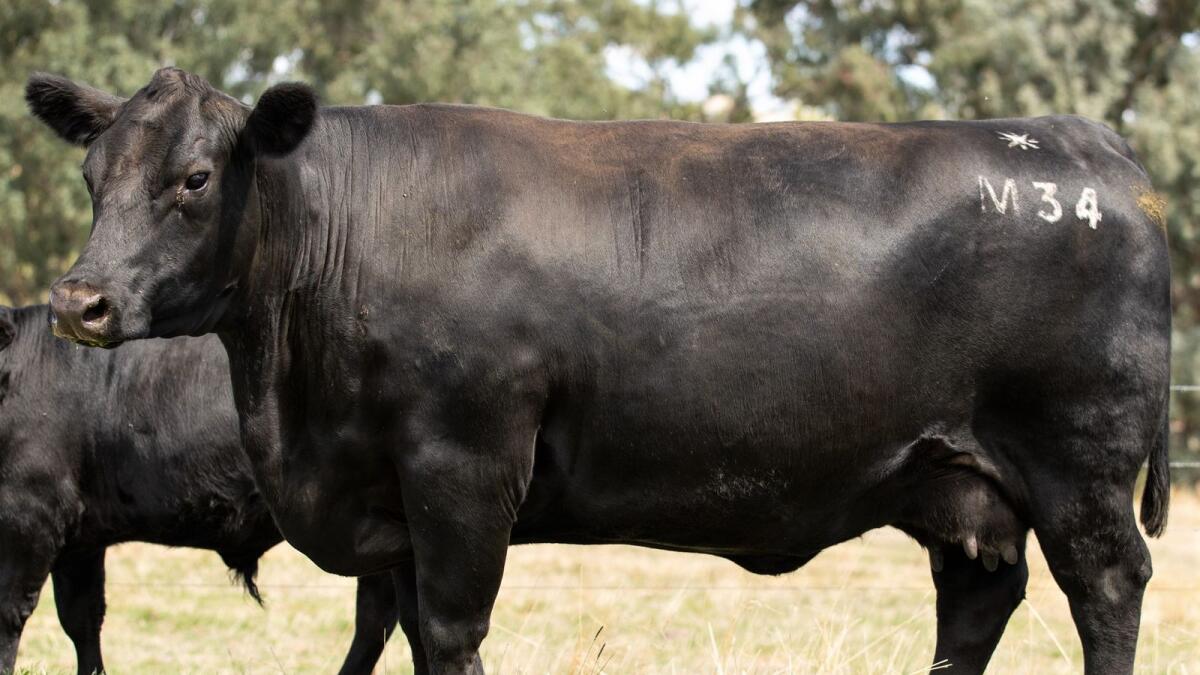 Riga Angus was founded by Juris (George) and Irina Kakis in June, 1971.
Three foundation females featured bloodlines of Kahlua, Barwidgee, Tivoli and Wambanumba.
These have been added to over time via purchased embryos or select dispersals.
In 1982 George and Irina retired to a property near Mansfield, which allowed the operation to expand.
In 1995 Riga Angus expanded again moving to its current location, Nillahcootie Park.
Her daughter Vera, husband Ian and family (including George and Irina) continued to grow the stud and the business.
Riga Angus comprises 250 autumn calving cows and 50 spring calving cows.
George identified early on the value of producing beef at minimum cost, particularly during times of stress, such as droughts.
Angus became the breed of choice and the importance of cost efficiency in the production system has remained a guiding philosophy in the genetic choices made over time.
Fifty years on, the family is reaping the rewards of George's careful decision-making.
The breeding program aims to breed females with a moderate frame and fertility that exhibit a good balance of growth, fat and muscle development while maintaining calving ease.
To help the stud to achieve these objectives, EBVs are used to help the team to decide which genetics to use next to further the depth of the females.
Sire lines continue to be selected to meet the breeding objective of producing sound, functional cattle in a thick but moderate frame with excellent fertility and temperament, adequate milk, calving ease (with an emphasis on gestation length and structure), plenty of growth in combination with good carcase and IMF.
Seven years ago increasing demand for Riga bulls meant the private selling model needed to change and so the stud moved to hosting an annual on-property bull sale.
Riga's 50-year celebration is an opportune time to also offer some select young females from the autumn and spring herds, something that has not been done previously.
Sire lines represented in this year's sale include: Sydgen Enhance, Musgrave 316 Exclusive, Lawsons Momentous, Chiltern Park Moe, Glenoch JK Makahu, Rennylea Prospect and Riga Pegasus.
Joining sires for the heifers are Murdeduke Quarterback, Karoo Realist and Millah Murrah Paratrooper.
With three generations working together through the good and tough times during the past 50 years, the family is clearly passionate about what it does and looks forward to building further relationships with its cattle's performance in clients' herds — an important measure of success.
The family acknowledges, appreciates and thanks its loyal clients, with some relationships ongoing for more than 30 years.
Similarly, Riga Angus has thoroughly enjoyed meeting and working with like-minded people, who share their passion and pride in the industry.
The bull preview morning will be held on March 30.
Visit https://rigaangus.com.au/ for more information.