Hume Dam is close to full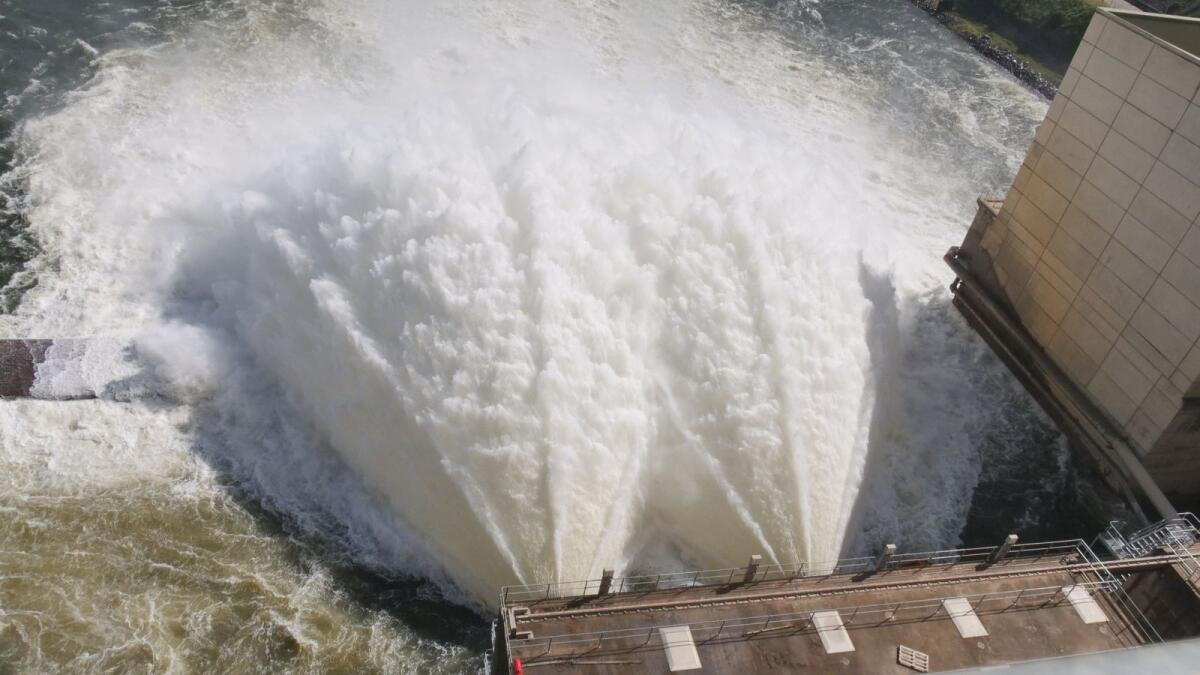 The Murray-Darling Basin Authority is releasing as much as 19 gigalitres per day out of the Hume Dam to make way for heavy rainfall as the wetter months approach.
MDBA River Management acting executive director Andrew Kremor said water levels in Hume Dam had been consistently high all year.
"It's been an unusual year," Dr Kremor said.
"This time last year the dam was only half full, at just 51 per cent. But by mid-August, it had reached 90 per cent and has hovered there ever since.
"We are generating airspace in the dam as we enter the wetter months."
At the moment Hume Dam is at 94 per cent with just over 166Gl of airspace. This week the release of water has been as high as 19 Gl/day and will continue to fluctuate.
MDBA needs to fill Hume Dam before irrigation demands start to exceed inflows, so the level doesn't drop.
"We work in close collaboration with the Bureau of Meteorology to ensure we have the latest information on rainfall and inflows to determine how to best manage the dam both in the short and long term," Dr Kremor said.
"Over the past month rainfall and soil moisture in the catchment have been average for this time of year, and average to above-average inflows are forecast for the coming months.
"Having relatively high storages at both Hume and Dartmouth Dam in early winter means there is an increased chance of flooding in the weeks and months ahead.
"We want to remind those living downstream of the dams to be flood-ready."