No whining about the wine society for discerning dogs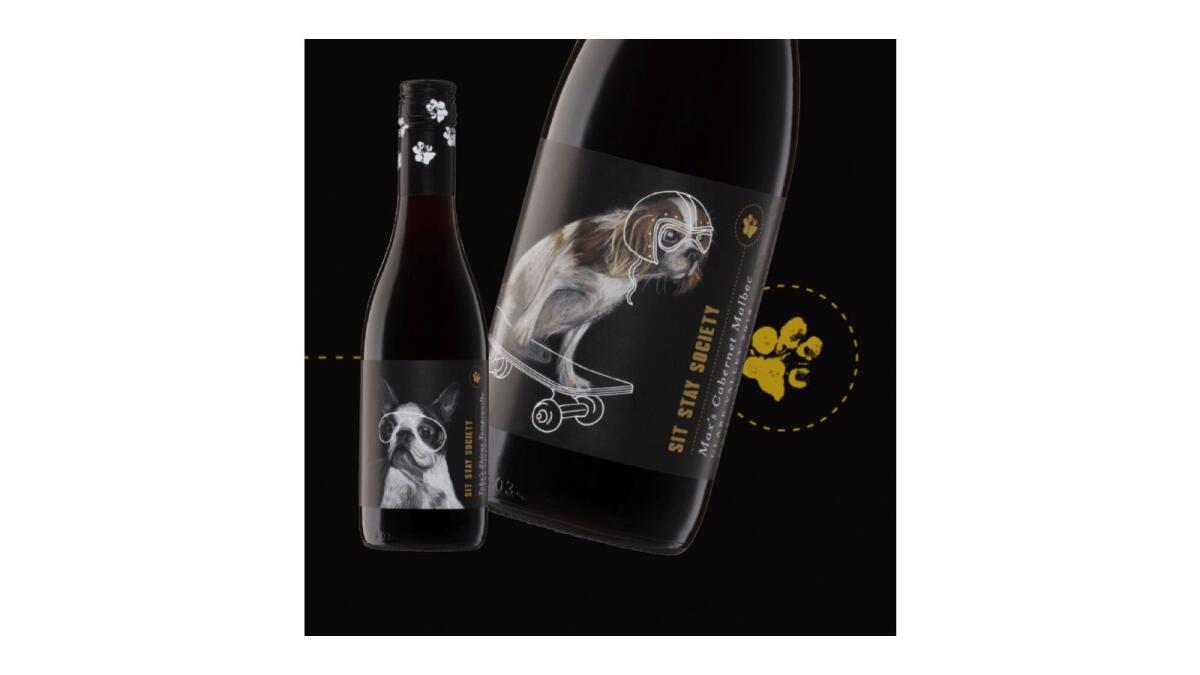 I am constantly showered with gifts from admiring readers and you won't be surprised to hear that I accept them instantly. When gifts are edible - the ones I prefer - I inhale them in seconds.
Not for me this silly business of declining to accept a gift on the grounds that I might be compromised.
I love being compromised.
These politicians and councillors who make such a hoo-hah about declining gifts, favours and perquisites – a fine word, perquisites… it sounds a little naughty doesn't it? – are just putting on a show.
A quick look at their gift registers and a cross-check with their donors usually dispels any notion that they are oblivious to the intentions of those plying them with goodies. They are in it up to their elbows.
I like to embrace my donors with open paws and make them feel they are on a noble mission. That way, they will keep lavishing me with favours.
But there are donors and donors. There are those who, on the one paw, are looking for special treatment, an advantage or edge over the competition… along the lines of "you scratch my back and I'll scratch yours."
Far be it from me to peer down my ample nose at these types. While The Boss disapproves of snouts in the trough, I have no hesitation in playing that game. It's the quid pro quo – something for something - that makes the world go round and there are people who do nothing else.
The Boss says I should pay attention to the other kind of donors, those kind and generous souls who do it out of affection – those who do it for the sheer joy of giving…to a loveable animal such as me. You can pick these saintly beings because they put careful thought into giving you pleasure. These are the benefactors worth bottling.
And speaking of bottles, this is exactly what turned up at my kennel recently: a gorgeous half-bottle of wine from none other than the Sit Stay Society.
If you haven't heard of it, that makes three of us. Google it, mate. It's a flash new range from Pinnacle Drinks and its wines have been invented "to pay homage to our best friends," the Pinnacle mob say. "Almost 40% of Australian families own a dog. Dogs are by far the most popular form of a family pet, many of them treated at least as well as any member of the family."
There's nothing not to like here then, is there? "Sit Stay Society celebrates our best companions who are always by our side - dogs," it says, on the side of my bottle.
My particular gift (personally delivered by courier from the mysterious Mrs P, bless her heart!) is a half-bottle of Toby's Shiraz Tempranillo, featuring "spicy notes with cherry and blueberry flavours, which are nicely balanced by subtle French oak and savoury tannins on the finish." As you'd expect.
Others in the range include Max's Cabernet Malbec, Mario's Mataro Montepulciano, Ruby's Rose, Violet's Gruner Veltliner and Gracie's Gewurtztraminer Riesling – all sourced from the Clare Valley in South Australia, for which The Boss has long had a soft spot.
They are all in convenient half-bottles and Pinnacle says it donates 50c from every bottle sold to Pet Rescue.
I've been minding Toby's Shiraz Tempranillo in my kennel but I know what will happen to it next time I go for a wander down the river. The Boss will snaffle it. Woof!