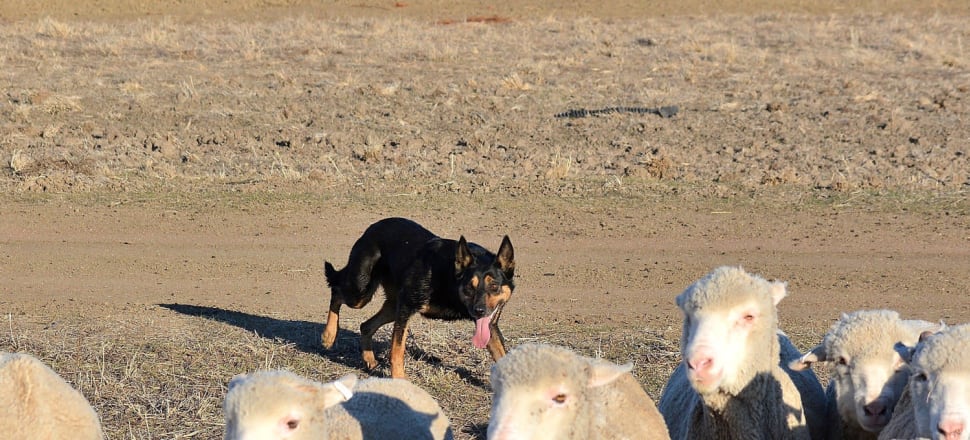 5370537724001
Deniliquin sheep farmer Peri Chappell has taken her rescue dog Gem from the pound to an Australian Yard Dog Championship victory in the space of four years. Gem is a completely different dog to what she was when she first arrived and thrives in both paddock and yard work.
How did Gem get her name?
Before meeting her the pound were going to put Gwen on her microchip as they didn't know her name as she was a stray, but I asked to change it to Gem as I didn't think Gwen was a good name for a working dog and (another reason is) she is my precious gem.
What is Gem's personality like?
She is a very loyal, sweet, loving dog and she loves a pat.
She's the top dog here.
She keeps all the other dogs in line and loves to work.
She's the ambassador dog for our Dogs 4 Jobs business, which gives a dog a second chance.
She was terrified of people and completely shut down when I got her four years ago.
Now, she loves everyone she meets and she goes out of her way to get pats from the kids at (dog) trials. She's just one in a million.
What is her working ability like?
She's exceptional. She's the best paddock dog I've had.
She will bring stock back from out of sight.
She'll bring the sheep back if a gate has been left open and in a thick fog she'll bring them back within 10 to 20 minutes.
Can you tell us about Gem's win at the Australian Yard Dog Championships earlier this year?
In March, at the Australian Yard Dog Championships she won the improver class.
She had to beat 43 other dogs over two rounds.
She went into the final in first place with a lead of two points and hung on to win the class by one.