Littleproud slams AWU over worker recruitment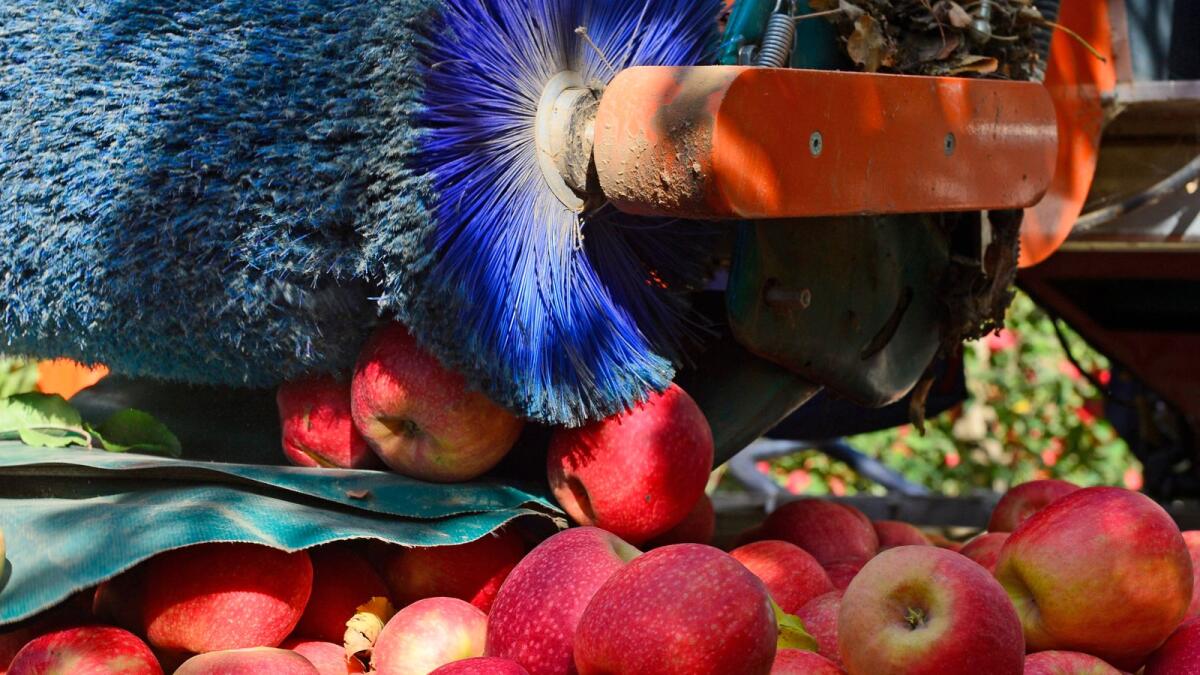 Federal Agriculture Minister David Littleproud has accused the Australian Workers' Union of trying to block recruitment of Pacific Islander labour for the Australian fruit harvest.
When questioned about the delay in getting workers under the government's Ag Visa arrangements, Mr Littleproud said the AWU was lobbying the Pacific nations and warning them that their workers would be exploited in Australia.
"The AWU has personally gone to every embassy that we were negotiating with ... telling ambassadors not to let their citizens come to Australia, because Australian farmers would exploit their citizens.
"The most disgraceful act I have seen in my political career; to deliberately sabotage a program that is there to help Australian farmers, to demonise Australian farmers, that they are some sort of exploitation racket that goes right across Australian agriculture in a generalised way, is disgraceful," Mr Littleproud said.
"Yes, there is a small cohort in agriculture that has done the wrong thing.
"We are weeding them out with more regulation and higher penalties. But the AWU, for some reason, has just taken this dislike to Australian farmers. And for them to personally go and meet with ambassadors and tell them not to send their citizens here is disgraceful."
The AWU did not respond to a request for comment, but in past statements has defended its position on labour conditions on some farms.
"The AWU is seeing workers forced to labour for just a few dollars an hour, from sun-up to sundown, and often forced to pay huge costs just to live in their employers' substandard accommodation," a statement from the union said.
"The AWU has complained that labour hire companies are charging large sums to place workers and then deducting costs for accommodation and transport.
"The AWU has uncovered a number of employers under the Pacific Labour Scheme and Seasonal Worker Program who offer terrible wages and conditions, and who threaten workers for accessing entitlements Australians take for granted, such as sick leave."