Macedon organic farm wins nation's best young vineyard award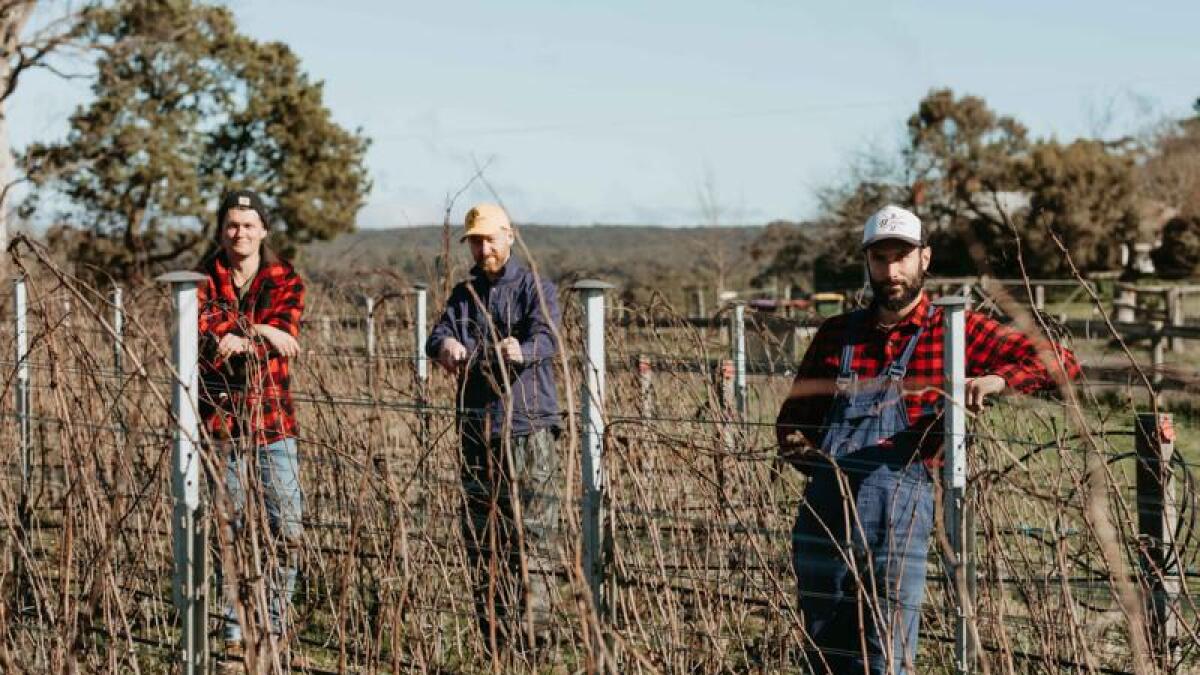 A nine-year-old vineyard in the Macedon Ranges has been crowned Australia's best young vineyard.
Place of Changing Winds is 3.1 ha of tightly-planted Pinot Noir and Chardonnay vines at Bullengarook, all managed in a labour-intensive and organic way.
At its most dense the vineyard is planted at 33,000 vines per hectare - in comparison, the average Australian vineyard is planted at 1500 to 3000 vines per hectare.
Wine buyer turned vineyard owner Robert Walters has spent the last nine years setting the vineyard up to produce wines of the "highest possible quality" and "maximum expression of place".
A six-person judging panel and five vineyard inspectors helped select the winners of the Young Gun of Wine Vineyard of the Year awards.
In the award presentation the panel said Place of Changing Winds was an "incredible labour of love".
"A vineyard so ambitiously conceived and realised that it is somewhat hard to get your heard around until you see if for yourself," it said.
"The farming is certified organic and exhaustively manual to the degree where one worker is required per hectare. It's an excruciatingly laborious commitment to the pursuit of perfection."
The panel finished off by saying Place of Changing Winds will yield profoundly interesting and "likely game changing" results in years to come.