No policy change, says new water minister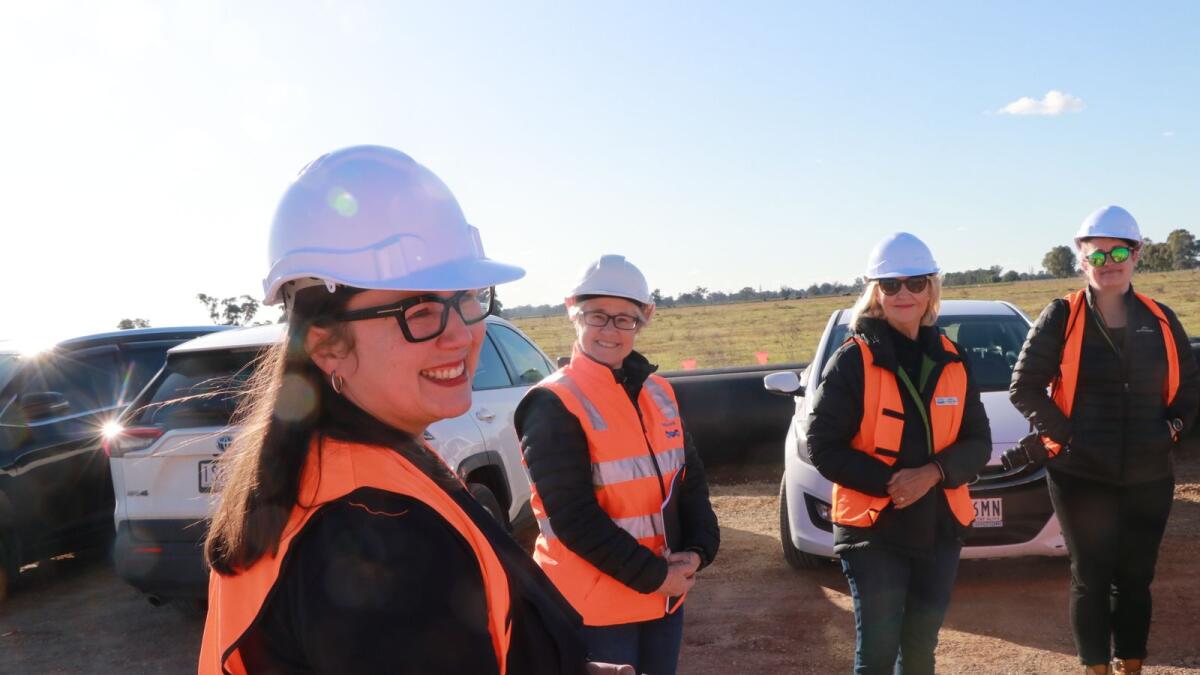 The Victorian Government will be going into the next election with a new water minister, and the new portfolio holder has indicated there won't be any major changes on the issues that matter to northern Victorian irrigators.
Lawyer and State Member for Eastern Victoria Harriet Shing has taken over from long-serving water minister Lisa Neville.
Ms Neville handed over the job after suffering a chronic illness and making long-term decisions about her future.
She was able to garner the respect of water lobby groups for her stand on the Murray-Darling Basin Plan and her knowledge of water policy issues for the Goulburn Murray Irrigation District.
Ms Shing now has the task of maintaining, if not building on, that reputation, in the face of a Federal Government which seems determined to extract more consumptive water out of the Murray-Darling system.
Elected in 2014, she was formerly an associate at the Australian Industrial Relations Commission, and also worked in private practice in the Victorian public sector.
Ms Shing was the parliamentary secretary to Ms Neville, and she described it as a privilege to learn under the experienced senior minister.
"I am absolutely determined as water minister to make sure that Victoria's heavy lifting on the plan is recognised and we are not disadvantaged in comparison to other jurisdictions, and we will continue our absolute opposition to buybacks and that we continue to support irrigators and other stakeholders in water management," she said.
"We need to safeguard against what we know will come, lean times, where we need to put in place buffers now and put those systems in place that are efficient and effective to maintain supply."
Asked about how she will handle a Federal Government from the same political party, which has advocated for more water recovery for the environment, Ms Shing said it had been useful to direct conversations with new Federal Water Minister Tanya Plibersek.
"We have already seen a change in strategy and a much more co-operative approach to discussions around the federal jurisdiction and also where the states sit within that," Ms Shing said.
"I have been very clear about Victoria's rights and entitlements are not compromised, and I have also been very clear about delivering our commitments under the plan without creating a rod for our backs in Victoria.
"We want to make sure that other jurisdictions step up and meet agreed obligations under the plan.
"I am looking forward to a ministerial council being convened, hopefully in August, and will take Victoria's interests to that meeting.
"It is an important step forward that we have a Federal Labor Government in a position to be able to engage collaboratively with the states.
"We won't always agree on everything and I will come to the table with Victoria's interests at the front of my mind."
Asked about 450Gl of up-water the Federal Government seems determined to take, she said her job was to ensure she advocated as articulately and enthusiastically as communities needed her to work.
"It's important that I leave no stone unturned in making sure that Victoria's interests are not compromised and that Victorian irrigators are not left to shoulder an inequitable and unfair and uneconomic burden."
WHAT SHE SAID
"Through public service I hope to honour the strength, stamina, colour and history of communities in this region that deserve proper access to their elected members of parliament.
"They deserve the pragmatic ear of their politicians and to have their views diligently and articulately represented.
"They deserve to have their resilience recognised, and they deserve government that strikes the right balance between empowerment and support."
New Victorian Water Minister Harriet Shing's inaugural speech to parliament in 2015.