Deni dog in cobber challenge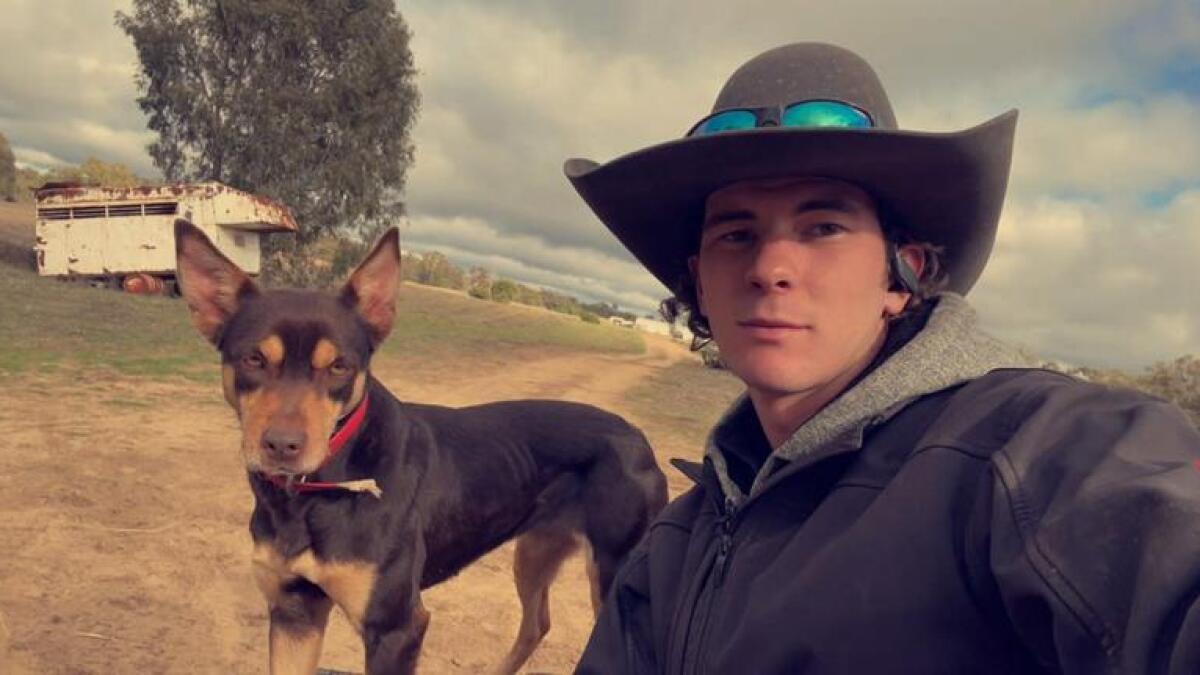 A Kelpie from the Southern Riverina will be competing in this year's Cobber Challenge, which is designed to find Australia's hardest working dog.
Bradley Dunlop has entered his three-year-old Kelpie, Roxy, in the competition.
Mr Dunlop is the station hand at North Run Pastoral Co in Wanganella, north of Deniliquin.
His two main working dogs — both Kelpies — are crucial to his job on the 20,000 ha property, where he manages 6000 Merino ewes and 1000 ha of irrigated crops.
Shearing will be under way during the Cobber Challenge and Mr Dunlop can't wait to show how much work his dogs do during this busy period.
He said he couldn't do his job without Roxy, and she refused to stop or slow down — whether it was 4°C or 44°C.
Now in its sixth year, the 2021 Cobber Challenge will run from August 16 to September 5, and for the first time ever the Cobber Working Dog Challenge is welcoming New Zealand dogs to compete against their Australian counterparts.
Three New Zealand and nine Australian dogs will compete.
Two of the Australian entrants have competed before but think this will be their year: Daniel Pumpa, who is now working in Koorawatha, NSW; and Bree How in Tunbridge, Tasmania.
Each of the 12 dogs will wear a GPS collar to track how far, fast and for how long they work.
For three weeks, the dogs will be scored based on distance, speed and duration of work per day with points accumulated based on daily activity to determine the winner of the Cobber Challenge trophy.
Data is uploaded on each day of the competition, so fans can follow the performance of their favourite dogs and national team at cobberchallenge.com.au and on the Cobber Dog Facebook page.